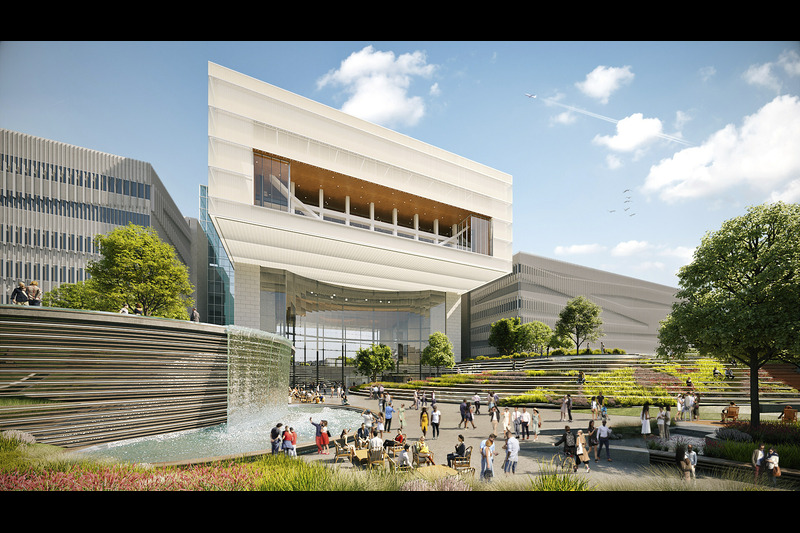 US-based alternative investment firm NexPoint has announced plans for TxS District, a 200-acre life sciences project in Plano, Texas.
TxS, which stands for Technology x Science, aims to encourage innovation and collaboration among companies and institutions operating in the life sciences industry.
The proposed project is centred on the 91-acre main campus.
This site previously served as the headquarters for Electronic Data Systems (EDS).
The TxS district will include 109 additional acres in the Legacy neighbourhood.
Furthermore, the project will see the development of more than 4 million square feet of lab, office space, and therapeutic production space across four construction phases.
The first and second phases of development propose converting two buildings on the main campus into 970,000ft² lab and office space and 120,000ft² of amenity space.
The initial site improvement plans also feature a public park, an amphitheatre, and connectivity to the nearby Legacy retail development.
NexPoint claimed that a public-private partnership would help develop the proposed project.
In addition, the company is discussing with the City of Plano about NexPoint's development plans and the project's potential impacts on the neighbourhood.
NexPoint founder and principal James Dondero said: "Not only would this project be a major economic catalyst for the region, but it would also establish North Texas as a leader in life sciences."
NexPoint Development Company president Frank Zaccanelli said: "Plano is the ideal location for this project. We hope to partner with the City to transform these properties into a thriving life science district and bring high-paying jobs to the Plano area."
The firm is partnering with CRB for architectural and engineering services across the four proposed phases of development.
The company also appointed JLL to serve as the leasing agent of the project.
NexPoint bought the main campus in 2018 and has subsequently started purchasing the adjacent land. TxS District is part of NexPoint's growth in life sciences.