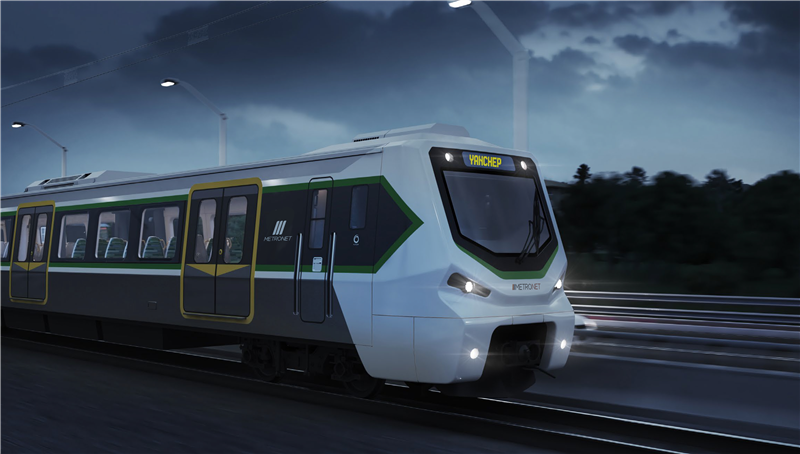 Metronet has signed a contract worth AUD1.25bn ($856m) with NEWest Alliance to build the Yanchep Rail Extension and the Thornlie to Cockburn Link project.
NEWest Alliance, which includes CPB Contractors and Downer, will deliver the two projects under a bundled contract arrangement funded by the Australian and Western Australian State governments.
The Yanchep Rail Extension (YRE) will extend the Joondalup line north from Butler to Yanchep and includes building three new stations to support the area's growing population.
The Thornlie to Cockburn Link (TCL) will connect the Mandurah and Armadale lines and will include the construction of two new stations to offer Perth's first cross line connection and improved public transport services to the city's southern suburbs.
By 2031, the Thornlie-Cockburn Link (TCL) and Yanchep Rail Extension projects are expected to serve a population of 400,000, offering Perth suburbs more choice for transport.
The 17.5km TCL project will connect the Thornlie and Cockburn Central train stations and will include building two new stations at Ranford Road and Nicholson Road.
Full passenger services on YRE are expected to begin in the middle of 2022 and TCL in the middle of 2023.
Western Australia Premier Mark McGowan stated that next year the Metronet projects will move forward.
He said: "Next year is shaping up to be a defining year for METRONET construction. Perth will have six METRONET projects under construction at once, creating thousands of local jobs and opportunities for local businesses. The TCL will connect two of Perth's train lines for the first time – the first time we will have a east-west connection between rail lines on our network.
"Our METRONET projects, along with our unprecedented investment in upgrading our road network, will give residents a new public transport option and reduce their time spent in traffic, which means they can spend more time with family and friends."
The final cost of the TCL has now been revised AUD716m ($490m), where the state government will contribute AUD366m ($251m) and the federal government will provide AUD350m ($240m).
Originally the project's cost was estimated at AUD535.8m ($367m). The revised cost is attributed to relocating third party infrastructure (AUD82.7m ($56.6m)), improved wages for workers (AUD20.2m ($13.8m)), minimising network disruption and meeting environmental requirements.
CIMIC Group CEO Michael Wright said: "Our construction company CPB Contractors has a strong and experienced team in Western Australia, which will ensure the safe and efficient delivery of the METRONET program."
—————————————————————————————————————————————————
Image: NEWest Alliance selected for Metronet contract. Photo: Courtesy of METRONET.