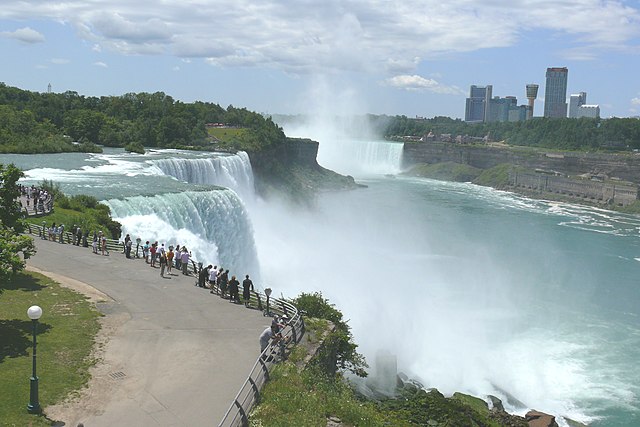 New York Governor Andrew Cuomo has revealed plans to build a new $46m Welcome Center in Niagara Falls State Park.
The 28,000ft2 visitor centre is said to serve as a "gateway to adventure along the Niagara River Corridor".
It will replace a 35-year-old structure, which no longer has the capacity to house 9 million visitors the park receives on an annual basis.
Designed by GWWO, the facility will include ticketing and information desks, museum space including space for dining and retail operations along with new concession spaces, restrooms and associated support spaces.
It will also include a rooftop solar array, green roof elements and a separate restroom building.
Amenities of the centre will include new accessible paths, plantings, outdoor exhibits, and interpretive elements.
Ralph C. Wilson, Jr. Foundation has committed to provide $8m funding for the construction of the new visitor centre.
Congressman Brian Higgins said: "This re-imagined Visitor Center for Niagara Falls State Park is an essential part of the larger effort to open up the beauty of Niagara Falls to the rest of the world.
"It builds upon the recent removal of the former Robert Moses Parkway reconnecting the residents of Niagara Falls to what is arguably the greatest waterfront on the planet, and complements other significant recent parks improvements funded through the re-licensing of the Niagara Power Project."
In a separate development, Andrew Cuomo also announced the start of construction on a $20.4m affordable and supportive housing development for seniors in Monroe County.
The project, named Irondequoit Senior Housing, will provide 80 homes for seniors with supportive services in Irondequoit.
—————————————————————————————————————–
Rendering of Niagara Falls in New York, the US. Credit: Ad Meskens.