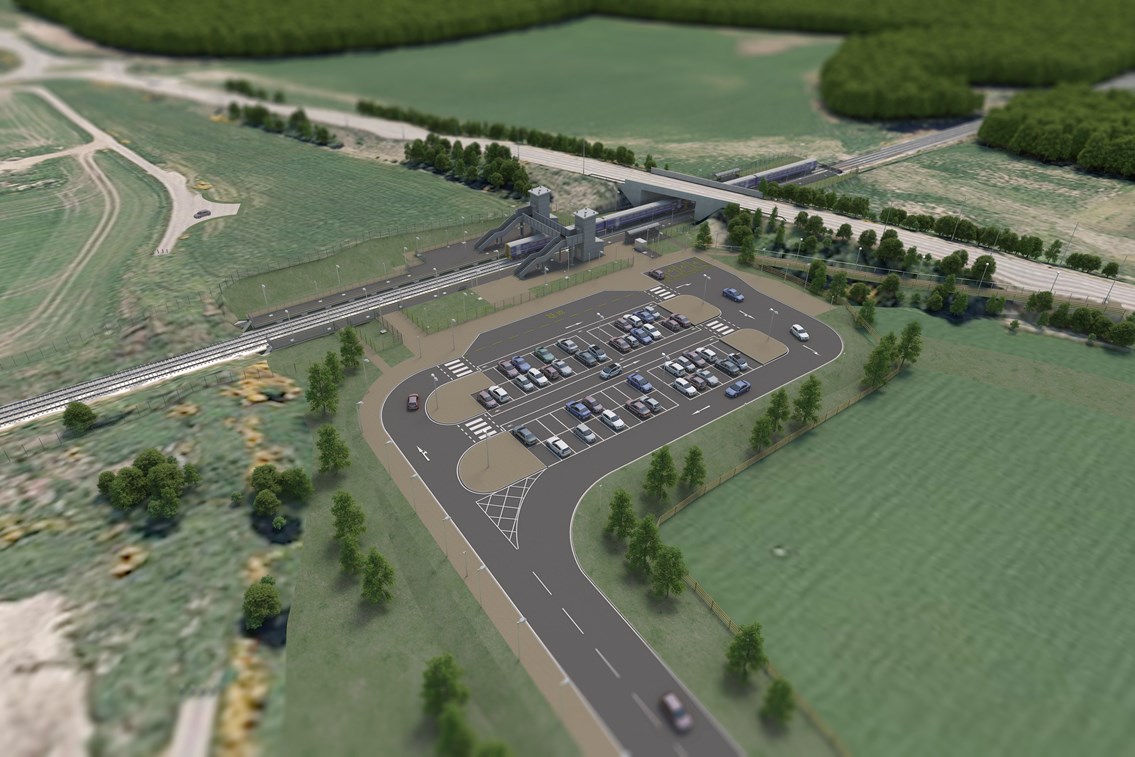 The UK's Network Rail has submitted a planning application for a new railway station at Inverness Airport in Scotland to Highland Council.
The plans have been lodged for a station, which will comprise two platforms that can accommodate six carriage trains, with step-free access through a footbridge with lifts and parking space for 64 cars.
The new railway station builds upon many improvements made on the line between Aberdeen and Inverness. It will also include the installation of a new double-track section through the station to increase the capacity on the line.
The plans for the airport station form part of the Inverness Airport Business Park expansion and will reduce the road travel to the airport, promoting greener travel choices.
The two-platform station will provide connectivity to and from the city's airport and will also provide access to the rail network for the new town at Tornagrain.
The council's approval for the planning application will enable the start of construction of a new double-track which will enhance the current single-line section between two northern cities.
It will also help to increase the capacity and resilience for both passenger and freight services.
Transport, Infrastructure and Connectivity cabinet secretary Michael Matheson said: "The Scottish Government is committed to improving the economic well-being of communities, encouraging the choice of sustainable transport and providing good quality employment opportunities across Scotland as we plan for our post-Covid recovery.
"That is why we have committed funding for this scheme which has real potential to deliver a number of benefits for the communities it would serve.
"I welcome the submission of this planning application which acts as a key milestone in the delivery process and enable us to progress our aspirations for the new station to the next stage."
——————————————————————————————————————-
Inverness Airport station AI. (Credit: Network Rail)