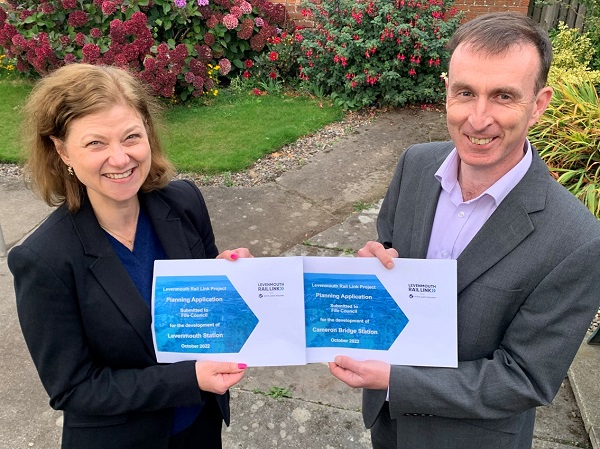 UK's Network Rail has submitted planning applications for building new stations at Cameron Bridge and Leven under the Levenmouth Rail Link project, which kicked off in March this year.
The delivery of the project will relink the local community to the mainline rail network after a gap of more than five decades.
The proposal for Cameron Bridge features a two-platform station with footbridge and lifts, waiting shelters and ticket machines.
It also includes a car park area with an initial space for 125 vehicles, which will eventually increase to more than 300 spaces based on the demand.
The proposal for Leven features a station with a 210m island platform accessed on the level, thereby removing the necessity for a footbridge and lifts.
The design of walkways allows straight connectivity to the High Street, the walkway and the bus station, prioritising transport interchange besides the use of improved travel routes.
Network Rail planning lead for the station developments Lisa Cameron said: "We are delighted that local people are taking a great interest in the plans for the stations and the enthusiasm and positivity around the project is fantastic.
"The submission of the planning applications for the station developments is another massive step forward on the road to putting Leven and Cameron Bridge back on the railway map and it is great to see so many local people engaging with the development."
After the submission of the applications to the Fife Council, the proposals will be open for evaluation and comments as part of the regular statutory planning process.
———————————————————————————————————————
Image: Network Rail has submitted planning applications to Fife Council. Credit: Network Rail.