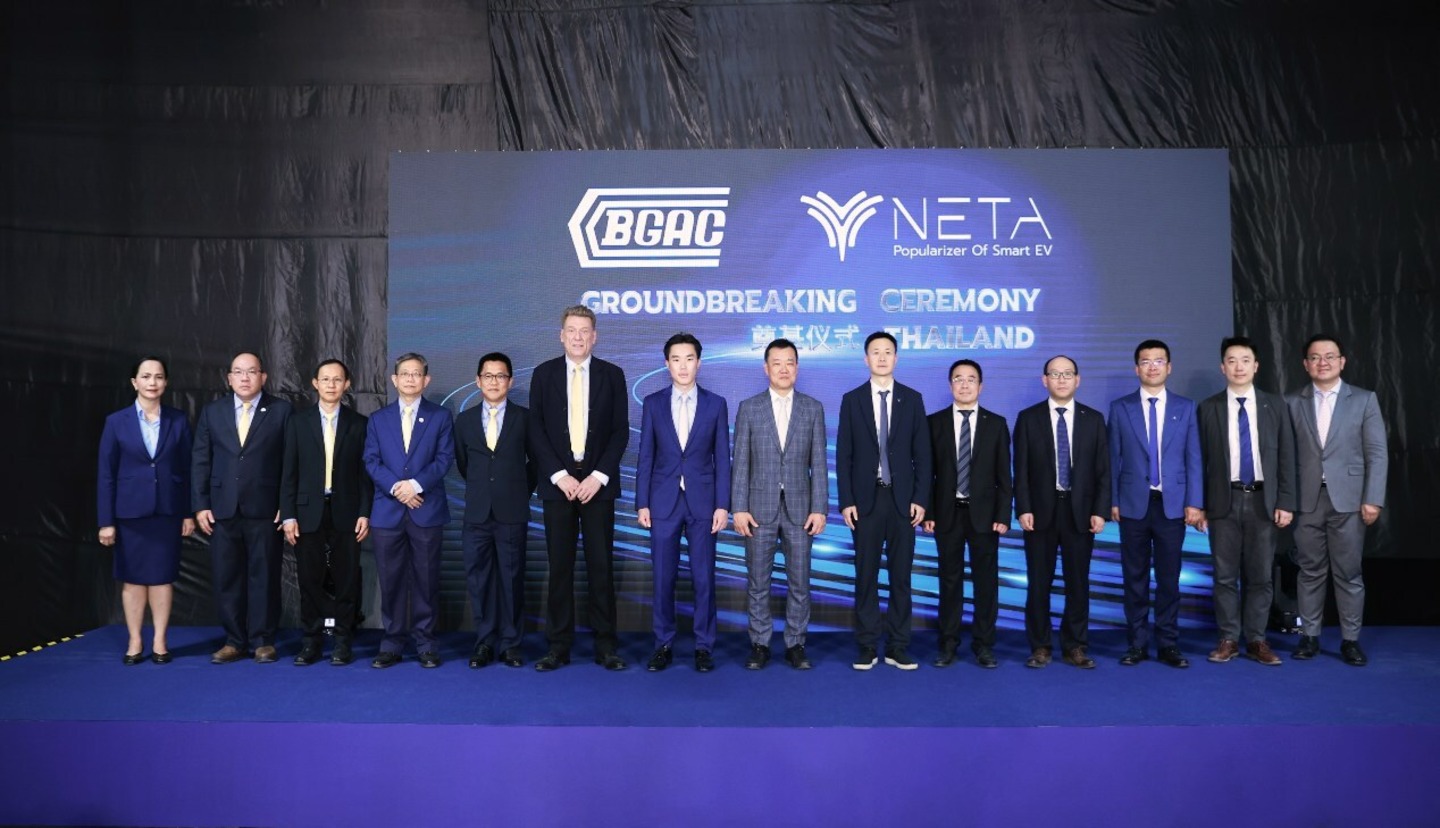 Neta Auto (Thailand), an electric vehicle (EV) brand owned by Chinese automobile company Hozon Auto, has broken ground on its EV manufacturing plant in Khan Na Yao, Bangkok, Thailand.
The plant is expected to become a key Neta Auto manufacturing centre that will produce and export right-hand-drive electric vehicles to ASEAN.
Furthermore, the company has signed a cooperation agreement with Thailand-based Bangchan General Assembly Co (BGAC). This agreement will see both parties jointly establishing a modern EV assembly base.
The plant will be Neta Auto's first overseas factory and the first facility for Chinese EV start-ups in Thailand.
This facility, which includes three workshops for welding, painting, and assembly, will feature optimised plant architecture and new process technologies based on lean and intelligent manufacturing, thereby saving resources while enhancing quality and efficiency.
The plant will produce new-energy automobiles by late January 2024.
Neta Auto co-founder and CEO Zhang Yong said: "Significantly, the Thailand plant will be a major base for us to produce and export RHD EVs to the ASEAN. Since we will begin construction of several world-class intelligent EV manufacturing bases simultaneously, our capacity will be expanded, supporting our globalisation development. We also plan to enter more countries in the Middle East, the European Union and other regions, making Neta Auto a brand recognised and trusted by global consumers."
BGAC chairman Vunchai said: "We make a critical step in sustainable transport through the collaboration. We also expect to bring people opportunities and accelerate the development of the EV sector in Thailand, leveraging the partnership."