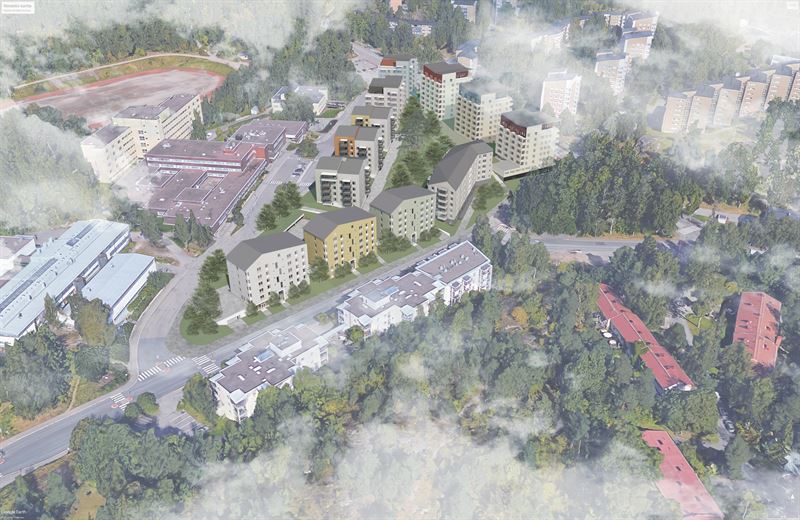 Swedish construction company NCC has secured a contract worth €35m from the City of Helsinki to build seven apartment buildings in Finland.
These buildings will deliver a total of 187 apartments in the Herttoniemi area in eastern Helsinki.
These will offer different types of housing, such as one building with 47 right of occupancy apartments, three buildings with 77 rental apartments, and the remaining three buildings with 63 owner occupied apartments.
With the demolition of an existing building, the project is scheduled to begin this month with completion of the seven buildings expected in early summer 2023.
City of Helsinki unit manager Merja Rukko said: "We are very pleased to finally start the construction of this project after many years of preparation.
"Built on a top location in Old Herttoniemi, this project will include a variety of affordable housing by the city.
"The nearly 190 energy-efficient, quality apartments will have Herttoniemi's services as well as the great outdoor possibilities at their disposal."
Recently, the construction company has completed the sale of Valle View, which is the last remaining part of the property development project in the Helsfyr area in Oslo.
The development project, comprising three parts, in the Valle area in Oslo, Norway, was sold in August 2019 to a newly formed property company established by Pareto Securities for about SEK2bn ($234m).
It includes two office buildings: Valle Wood, a 7,700m2 office building entirely in wood and 23,400m2 Valle View.
The third part of the project is another 27,000m2 of office development rights, called Valle Vision.
———————————————————————————————————————
Illustration of seven new apartment buildings in the Herttoniemi area in eastern Helsinki. (Credit: Arkkitehtitoimisto A-Konsultit Oy.)