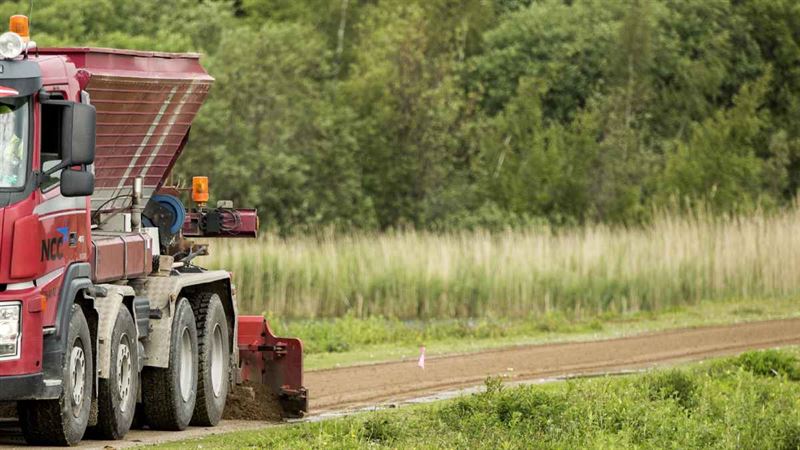 Swedish construction firm NCC has agreed to sell its Road Services division in Sweden and Finland to Mutares, a Germany-based holding company.
NCC said that the transaction will have a slight negative impact on its earnings and a marginally positive effect on its third-quarter cash flow.
NCC CEO Tomas Carlsson said: "Divesting the Road Services division is part of our plan to focus on our core activities. Mutares will provide the Swedish and Finnish parts of Road Services with a good platform for future development."
The Swedish construction firm has been exploring options to sell Road Services division since 2018. Although, the division has few synergies with other parts of the business division has been loss-making.
Earlier this month, NCC has announced that it will sell its Road Services business in Denmark to Arkil. In December 2018, NCC has divested the road safety part, named ViaSafe Sweden, to Ramudden. 
Mutares CEO Robin Laik said: "We are very much looking forward to taking over the Swedish and Finnish Road Services businesses of NCC and further develop them.
"I am confident that with our expertise and our recent expansion into the Nordics region we have the capabilities and are the right partner for the sustainable future of the companies."
Subject to a customary filing with the Swedish Competition Authorities, the transaction is expected to be closed in the third quarter of 2020.
NCC stated that will continue to explore options to sell the small Norwegian part of Road Services.
NCC operates within construction, infrastructure and property development segments. It has about SEK57bn and 15,500 employees last year.
————————————————————————————————————————————–
NCC to sell Road Services business in Sweden and Finland. (Credit: NCC)