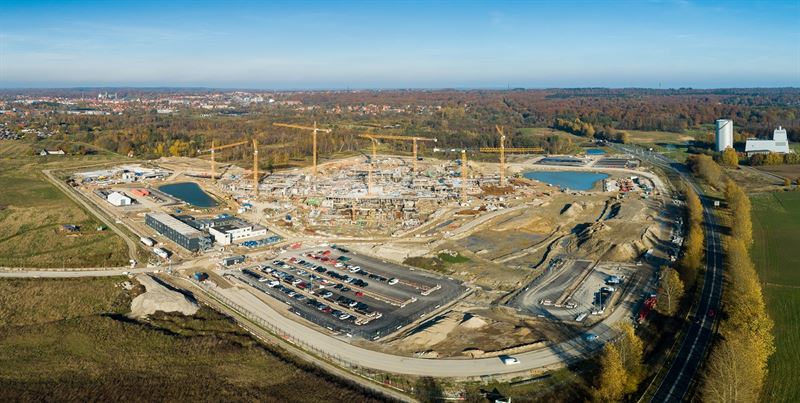 Swedish construction firm NCC has secured a contract from the Capital Region of Denmark to deliver the second phase of the New North Zealand Hospital.
The construction contract, which is valued at about $71m (SEK650m), relates to façades, external cladding, balconies and roofing for the hospital project.
The order follows the completion of the first phase of the project by NCC that involved intense ground and concreting works at the construction site in Hillerød.
NCC Building Nordics head Catarina Molén-Runnäs said: "Our excellent partnership with the Capital Region will continue as the next phase of the construction project of Denmark's most beautiful hospital gets underway.
"From March next year, we can look forward to the buildings being weatherproofed vertically and horizontally."
NCC said the façade and roofing works are planned to be extended until 2024.
The work, however, will be carried out in coordination with the completion of concreting and steel structures.
Simultaneously, further work such as groundworks around the hospital and in the courtyard areas will be undertaken.
NCC is serving as main contractor for the New North Zealand Hospital project, which is planned to be developed in three phases.
New North Zealand Hospital project director Sune From said: "As the developer, we are delighted that the next phase of the construction can begin in earnest, and in particular, that this is taking place with productive and close collaboration between ourselves and NCC."
Designed as a four-leaf clover, the low, four-story building comprises around 122,000m2 area.
Planned for completion in 2024, the hospital will comprise more than 580 single bed wards.
——————————————————————————————————————-
The four-story hospital is planned for completion in 2024. Credit: Jonathan Grevsen/NCC.