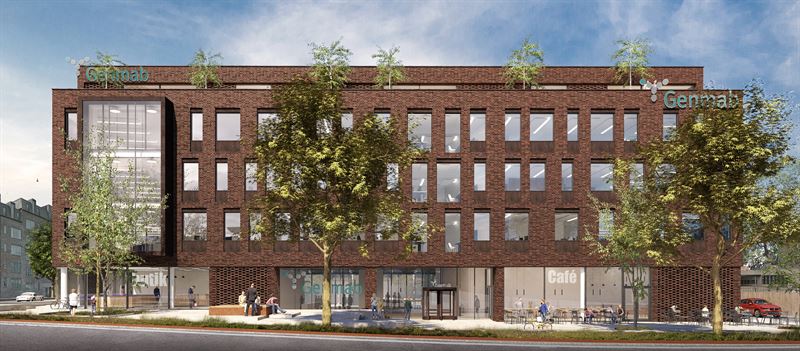 Swedish construction firm NCC has been selected to develop and construct the new headquarters for a Danish biotechnology company Genmab at Kontorværket in Copenhagen, Denmark.
The new Kontorværket project, which will meet the high environmental standards for the building as well as the area, will be constructed in Valby, a district in central Copenhagen.
Headquartered in Copenhagen, Denmark, Genmab is engaged in the development of differentiated antibody products for the treatment of cancer.
Designed by DISSING+WEITLING architecture firm, the new building will be constructed by NCC in close collaboration with the biotech company.
NCC Property Development Denmark head Ole Faurby said: "We expect the optimal infrastructure and fine architecture to bring in attractive companies.
"The agreement with Genmab is a confirmation of the promise for both the project and the location."
Covering approximately 12,500m2, the building will include a basement covering 3,000m2 of space and a parking garage next to the building, with space for 250 vehicles and bicycle parking facilities.
NCC said that the Kontorværket project building will be designed to receive a DGNB Gold sustainability certificate.
Construction on Genmab's new headquarters is scheduled to commence in April this year with completion expected in the first quarter of 2023.
Additionally, the biotechnology company has planned to lease the property for 15 years.
Genmab IPR and Legal senior vice president Birgitte Stephensen said: "The new offices will house Genmab's leading biotechnology experts in their important mission to transform cancer treatment.
"The future building will allow Genmab to work towards our mission and accommodate our workforce as we continue our growth trajectory."
——————————————————————————————————————————
Rendering of the new Kontorværket project in Copenhagen, Denmark. (Credit: DISSING+WEITLING / NCC.)