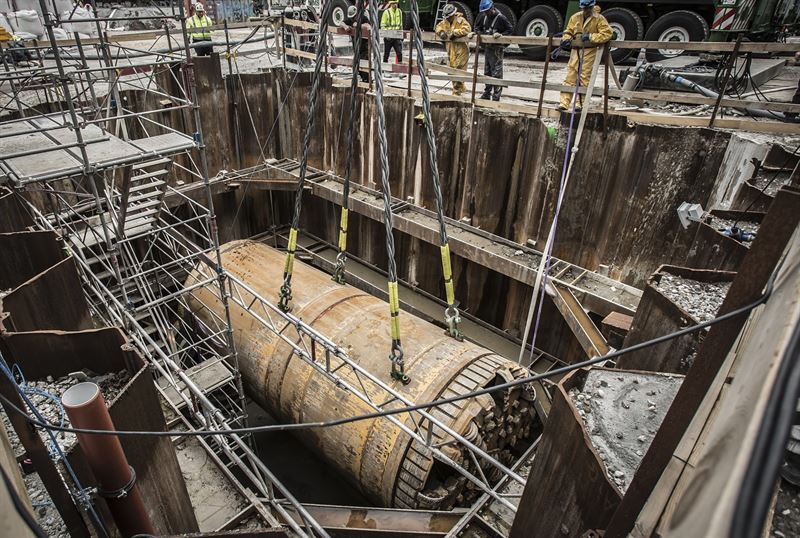 Swedish construction company NCC, in a joint venture with SMET, has been awarded a contract worth $34.19m (SEK300m) for the construction of stormwater tunnel in Copenhagen, Denmark.
Work on the project will be delivered on behalf of HOFOR and Frederiksberg Forsyning.
The new 1.3km surface water and stormwater tunnel, to be named Kalvebod Brygge Skybrudstunnel, will have a capacity to handle 20m3 of water per second.
It is claimed to be one of the largest projects in the general plan for managing surface water as well as stormwater in Copenhagen.
The scope of work of the project also involves construction of Scandinavia's largest pumping station, three shafts as well as a new promenade along Kalvebod Brygge.
Frederiksberg Forsyning CEO Rasmus Sielemann Christensen said: "This type of tunnel will be of key importance to the city's residents, particularly those who frequent the eastern Frederiksberg and Vesterbro districts.
"It will protect values and safeguard against future climate effects, as well as helping to ensure that the areas can withstand torrential downpours."
The new tunnel will cross below 21 railway tracks, which run close to subway tunnels. It will handle surface water and potential torrential downpours.
Work on the project is scheduled to begin in early 2022 with completion expected in 2026.
NCC Infrastructure business area manager Kenneth Nilsson said: "There is a major need to develop stormwater management in many cities.
"At NCC, we have extensive experience and expertise in this field. This is an exciting project that places exacting demands on us as contractors and in partnership with SMET, we have the right skill set for the task."
———————————————————————————————————————
Stormwater tunnel in Copenhagen, Denmark. Credit: Ulrik M Eriksen/ NCC.