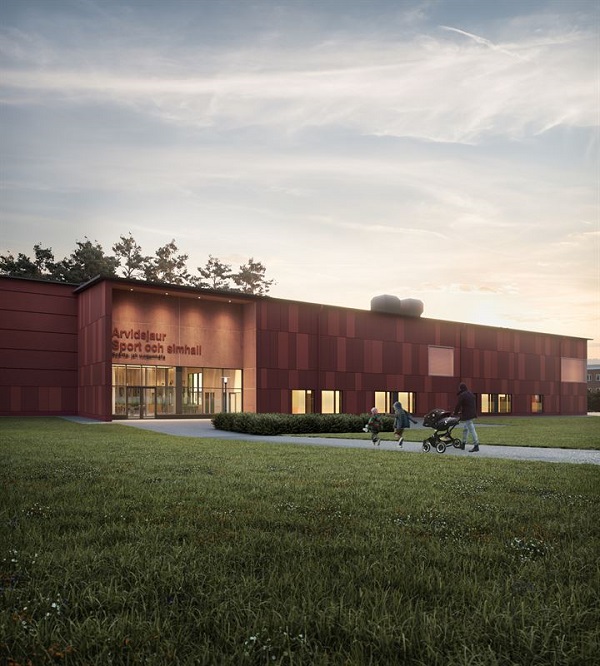 NCC has secured a contract to construct a new sports hall and swim centre in Arvidsjaur of Norrbotten County in northern Sweden.
The contract, which will be carried out in partnering form with Arvidsjaur Municipality, carries a value of around $18.86m (SEK250m).
Arvidsjaur Municipality and other partners have closely cooperated to design this project.
Arvidsjaur Municipality director of urban planning Åsa Andersson said: "Following a productive partnering process together with NCC, the decision to build a new sports and swim center has finally been made and we can start to construct the new, eagerly awaited facility in Arvidsjaur."
Besides a three-pool swim centre, the project will feature a sports hall with two courts – all in the same building.
This three-pool swim centre will feature a 25m fitness pool, a 10m multifunction pool, a 25m2 children's pool and a jacuzzi.
As the floor of the 10m multifunction pool can be elevated or lowered, it can be used for baby swim classes, water aerobics and rehabilitation.
The sports hall will house a 20x40m court and a 18x36m court. It will also feature 250 adjustable seats.
NCC Building Sweden head Henrik Landelius said: "In the first phase we could develop and tailor this project fantastically thanks to a very good partnership with Arvidsjaur Municipality. We bring our experience and expertise from the many swim centers that we have constructed throughout Sweden to this building in Arvidsjaur and look forward to continuing our great teamwork with everyone involved."
The earth and groundworks for the foundation will commence in spring 2023, with the project completion slated for 2025.
NCC will add this contract in Q4 2022 under its Building Sweden business segment.
———————————————————————————————————————
Image: The project will have a three-pool swim centre and a sports hall with two courts – all in the same building. Credit: Liljewall / © NCC 2022