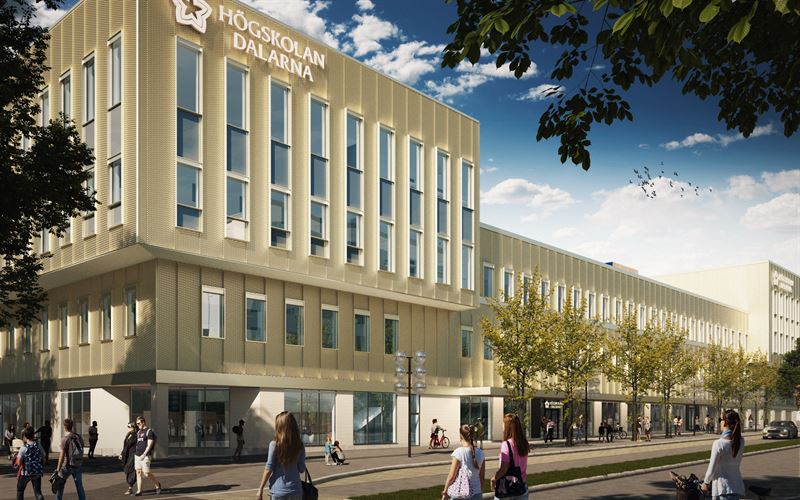 NCC has been awarded a contract to remodel the previous Liljanhuset property in Borlänge, Sweden, into a new university building for property owner Diös.
The turnkey contract, in partnering form, carries a value of just over $42.3m (SEK400m).
Diös Dalarna business manager Mikael Hedh said: "In cooperation with Dalarna University and NCC, we have developed an excellent product. It is gratifying that we can now start up the work to develop a modern and attractive learning environment for future students.
"For Borlänge as a city, the development of Dalarna University's new campus in the heart of the city is important, where increased flows of people in the area will give give impetus to more establishments, growth and a strengthened offering."
The construction of this new campus is aimed at catering to future needs and building opportunities for the development of the university's operations.
NCC will finish the university's new campus in Borlänge by remodeling and widening an earlier mixed-use property in central Borlänge, which was the former Domus department store.
Including the extension, the total construction area touches 18,500m2 and will feature new learning environments and the conditions to build operations.
Construction is commencing this month, with completion scheduled in April 2024.
NCC Building Sweden head Henrik Landelius said: "In this project, we will reuse and build on the existing concrete frame to create the new campus for Dalarna University. By working on grounds where there is a building already and reusing the existing frame we improve the climate performance."
The new campus will be a building featuring a 'high environmental profile', with its energy and resource use to be optimised.
The project is being carried out as a three-way partnering arrangement between NCC, Diös and Dalarna University.
The order will be recorded by the company in Q1 2022 in its Building Sweden business area.
Image: Construction is commencing this month, with completion scheduled in April 2024. Credit: Image source: Diös/Archus via NCC