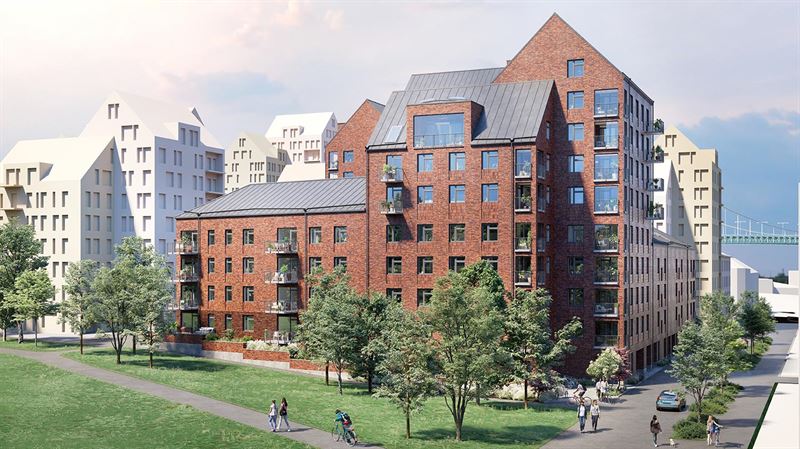 Scandinavian Property Group (SPG) has selected NCC for the construction of nearly 400 apartments to be located in Bålsta, Håbo Municipality, north of Stockholm, Sweden.
Named Stationslunden, the project will include both tenant-owner and rental apartments and the contract is valued at about SEK450m ($48.4m).
The project will involve the construction of five building structure with about 104 tenant-owner apartments and 284 rental apartments. The planned apartments will range between studio and three-bedroom apartments and all tenant-owner apartments will come with their own balcony or terrace.
NCC stated that the Stationslunden project will be in close proximity to nature and water along with commuter trains and the city centre. The area is also claimed to be home to several schools and high schools and other services such as retirement homes.
SPG Sweden CEO Carl Zetterqvist said: "Scandinavian Property Group (SPG) acquired the project in Bålsta in autumn 2017 when the zoning process was ongoing and has worked intensively since then to ensure the implementation of the project.
"Starting clearance has been received and SPG will now begin construction in phases, providing Bålsta centre with 400 new housing units, which feels fantastic."
Construction of the Stationslunden project will begin this summer and occupancy at the apartments is expected to begin gradually from next year onwards. The entire project is expected to be completed around the year-end of 2022.
NCC Building Bostad Stockholm department manager Annika Grönberg said: "We look forward to continuing our collaboration with SPG.
"In the project planning phase, we have jointly developed a product that is extremely cost-efficient from both a technological and a constructability standpoint. This has been made possible through creative and close collaboration."
Last month, NCC was commissioned by Familjebostäder for the construction of 144 rental apartments in Älvsjöstaden, south of Stockholm. The turnkey project has an order value of about SEK280m ($30.1m).
The project will involve the construction of four building structures between three and 14 storeys. The planned units will range between studio and four-bedroom apartments with balconies and terraces.
——————————————————————————————————————————————————-
Artist's rendering of the Stationslunden apartments. (Credit: Tengbom.)