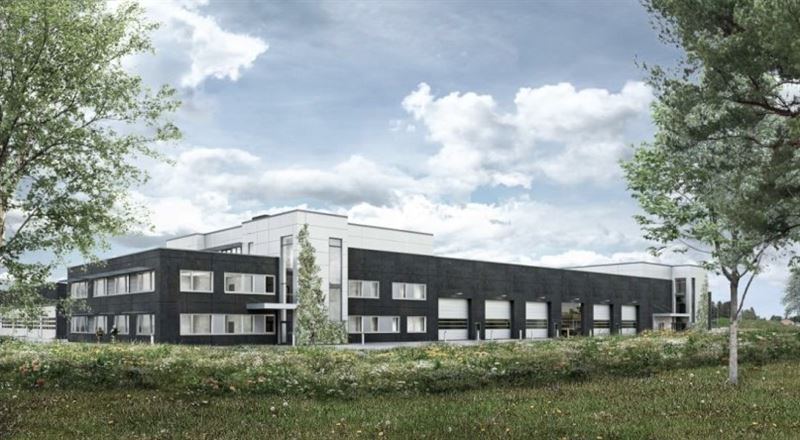 NCC has secured a contract from the Danish Ministry of Defence Estate Agency to build a workshop and multi-purpose building with focus on sustainability at the Aalborg barracks in Jutland.
The contract carries a value of around $17.5m (SEK170m).
The scope of the contract includes the construction of a standard workshop and a specially designed multi-purpose building featuring offices, changing rooms and service areas.
This project is part of the Danish Armed Forces' "Green establishments" initiative.
The initiative aims to restrict energy consumption and CO₂ emissions through the use of sustainable solutions that are cost-efficient in day-to-day operations.
The company has drafted measures to minimise energy consumption over the course of the project by limiting materials use and waste and by sorting waste to boost its recovery.
Construction work will begin during spring 2022.
The new buildings are slated to complete in the summer 2023.
The contract value will be recorded by the company in Q2 2022 under its Building Nordics business area.
Last month, NREP had awarded a contract worth about $61.6m (SEK615m) to Swedish construction firm NCC to build 526 rental apartments in Turku, Finland.
The new apartments will be constructed across five buildings and represents NREP's largest project in the city.
NCC's scope of work under the contract involves construction of an underground parking garage as well as courtyard.
Renewable energy sources like solar panels and a downhole heat exchanger will be installed to provide some of the electricity and to heat the buildings.
The construction company stated that the new project will be developed to achieve LEED Platinum and qualify for energy efficiency class A.
The new apartments mark the start of a new residential area in Turku.
Earth and groundworks on the project site are scheduled to begin this month with the first buildings planned to be completed in January 2024.
—————————————————————————————————————
Image: Construction work will begin during spring 2022. Credit: NCC