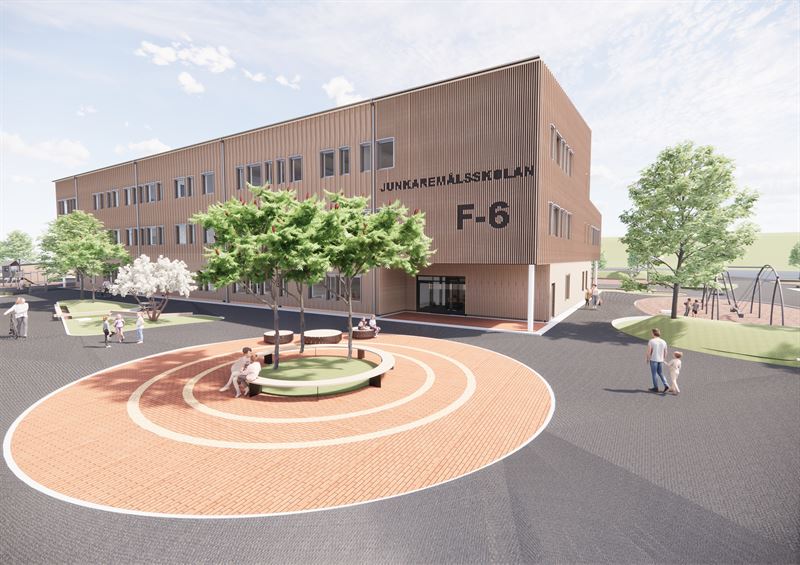 Swedish construction firm NCC and AB Tranåsbostäder have started construction of the new Junkaremål school in Tranås, Sweden.
The value of the contract is nearly $16.9m (SEK180m).
The scope of work under the contract involves demolition of the current building, which was built in 1960s, and construction of a new school building, which will be better suited to the current teaching methods.
This new building will accommodate an elementary special education division for around 55 students as well as an elementary school from preschool class to grade six for 392 students.
It will also include group rooms, classrooms, an afterschool care centre, a gymnasium, a library, and a staff area.
NCC stated that a new schoolyard beside the new school building will also be constructed.
NCC Building Sweden business manager Andreas Saltin said: "We have collaborated closely and from an early stage with Tranås Bostäder, which has made it possible to make smart decisions to optimize the school building throughout the construction process.
"Together with Tranås Bostäder, we look forward to leveraging our solid competence as school builders and realising a modern school that will promote learning among the students of Tranås."
Work on the new Junkaremål school is planned to be completed before the start of the 2024 autumn term.
NCC and AB Tranåsbostäder have previously completed the Råsvägen nursing home, group housing in the Ametisten block, along with the refurbishments and extensions at the Holaved high school and Fröafall school.
Recently, the company and Arvidsjaur Municipality secured contract to build a new sports and swim center in Arvidsjaur, Sweden.
———————————————————————————————————————Illustration of the new Junkaremål school in Tranås, Sweden. Credit: Tengboms / NCC.