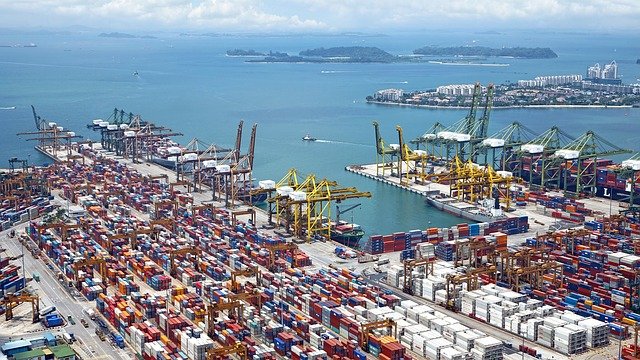 National Grain Company has awarded a contract to Haif Trading & Construction Company for construction of a grain terminal at Yanbu Commercial Port of Saudi Arabia.
This port is situated about halfway between Jeddah Islamic Port and King Fahad Industrial Port to the south and Dhuba Port to the north.
National Grain Company is a joint venture between Saudi Agricultural and Livestock Investment Company (Salic) and Bahri, a logistics and transportation service provider.
According to the terms of the contract, Haif will construct the grain terminal with a storage capacity of 156,000 tonnes under Phase I.
This terminal in the first phase will have 12 silos with a total capacity of 96,000 tonnes and a flat warehouse with a capacity of 60,000 tonnes.
It will also feature a conveyor belt with a length of 650m, unloading equipment with 800 tonnes per hour of discharge capacity, and an area meant for loading trucks and packaging.
Following completion, this terminal will be able to handle, store, and distribute up to 3 million tonnes of grains annually.
The contract was signed by National Grain Company chairman Nasser Abdulrahman Al Issa and Haif Trading & Construction Company CEO Engineer Mansour bin Haif in Riyadh.
Saudi Minister of Environment, Water and Agriculture Engineer Abdulrahman Abdulmohsen Al Fadley was quoted by TradeArabia News Service as saying: "Salic relies on the diversification of ports' geographical location and infrastructures to enhance the food distribution in the region by connecting the kingdom with the global sources of grains.
"In addition, the terminal contributes to importing, transporting, and distributing grains by enhancing the supply chains capabilities in Saudi Arabia and providing logistic support for all importers from the public and private sectors."
—————————————————————————————————————–
Image: Haif will construct the grain terminal at the port with a storage capacity of 156,000 tonnes under Phase I. Credit: Jason Goh from Pixabay