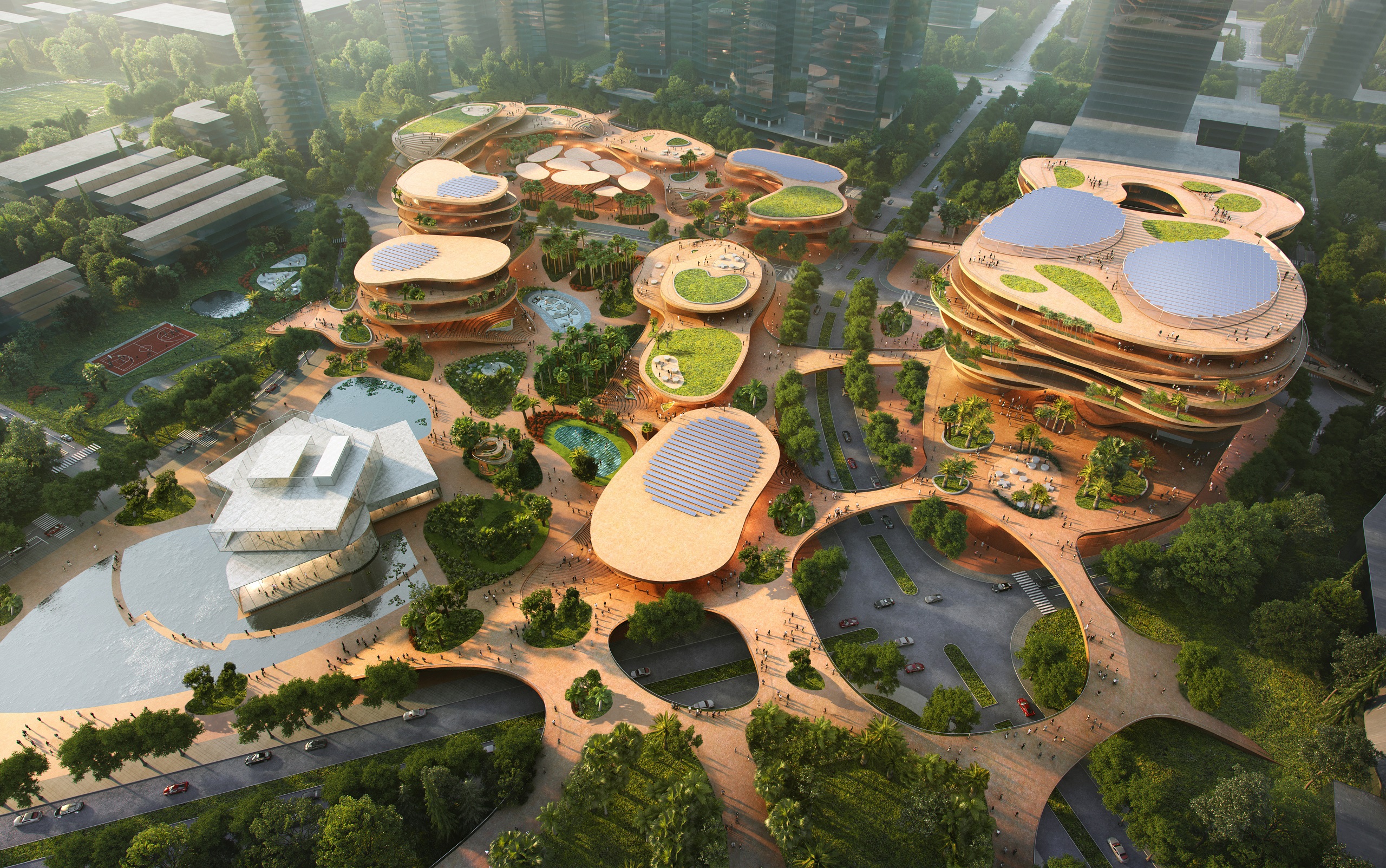 Dutch architecture and urban design company MVRDV has been selected to design the 101,300m² Shimao ShenKong International Centre mixed-use development in Shenzhen, China.
The company has been selected as the winner in a competition to design the mixed-use scheme planned to be built in Universiade New Town, Longgang District.
MVRDV said that the project, named Shenzhen Terraces, will serve as a new three-dimensional (3D) urban living room with more than 20 programmes, including a small gallery, library and outdoor theatre.
Designed for Shimao Group, the Shenzhen Terraces will merge the existing landscape with the new development by using stacked plateaus for its various buildings.
MVRDV founding partner Winy Maas said: "In cities like this, it is essential to carefully consider how public spaces and natural landscape can be integrated into the densifying cityscape.
"The urban living room of the Shimao ShenKong International Centre will be a wonderful example of this, and could become a model for the creation of key public spaces in New Town developments throughout Shenzhen.
"It aims to make an area that you want be outside, hang out and meet, even when it is hot – a literally cool space for the university district, where all communication space can be outside. It will truly be a public building."
Developed in collaboration with landscape designer Openfabric, the scheme's design echoes the pebble-like forms of the terraces above in order to create patches of greenery and public programming between pedestrian routes.
The company said that the patches will host planting that imitates the sub-tropical natural forests of the region and will feature grassy hills, palm tree-filled plazas, public art, reflective pools, and activity zones.
"The landscaping also extends to the roofs of the buildings, with a green lawns that are accessible to the users occupying the areas that are not covered with photovoltaic panels," the firm said in a statement.
———————————————————————————————————————-
Illustration of the Shenzhen Terraces scheme in China. (Credit: Atchain_MVRDV)