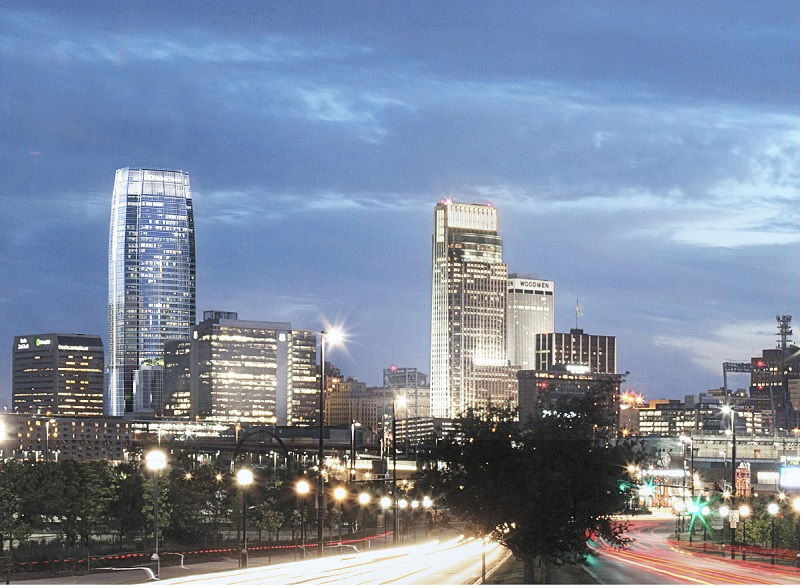 Mutual of Omaha has plans to commence construction of its new corporate headquarters in Omaha, Nebraska, US, in January 2023.
Rising to 677ft, the new headquarters is expected to enhance Omaha's skyline.
Adding a 'dynamic' aspect to the city's urban core, construction of the planned $600m skyscraper is expected to complete in 2026, reported Associated Press.
This new building would be 43ft taller than the First National building that opened in 2002.
Mutual chairman and CEO James Blackledge said: "We're excited to add to the Omaha skyline and to the energy and vitality of downtown Omaha.
"We are even more excited by what this building represents – a modern hub that brings people together to foster teamwork and collaboration, creativity and innovation, and employee engagement and productivity.
"We believe it will truly be a beacon for our associates, for new generations of talent and for the community."
Spread over 44 floors, the building will provide around 800,000ft² of office, meeting, collaboration and amenity space.
It will feature parking space for 2,200 vehicles in a garage to be used by associates by Mutual of Omaha during business hours and by the community during evenings and weekends.
The building will have a street-level lobby with a conference space as well as an 'experience centre' that would highlight the company's history and brand.
Its 'sky lobby' is anticipated to welcome associates from the parking facility.
The 16th-20th floors will feature food services with culinary offerings, a fitness centre, employee wellness services, concierge technical support services besides flexible conference and meeting spaces.
Landscaped outdoor terraces on the 16th, 17th and 18th floors will offer sweeping views and outdoor dining, meeting and fitness spaces.
The 44th floor will boast of conference facilities and offer expansive views from a two-storey atrium.
With thoughtful use of resources such as water, energy and materials, the building's environmental footprint is expected to lead to lower operating costs than the company's present headquarters.
The project is being developed by Lanoha Real Estate Co.
The design team includes design architect Pickard Chilton of New Haven, Connecticut; global architecture firm HOK for interiors; architect of record Kendall/Heaton Associates of Houston; and Omaha's Alvine Engineering.
JE Dunn Construction Group has been appointed as the general contractor.