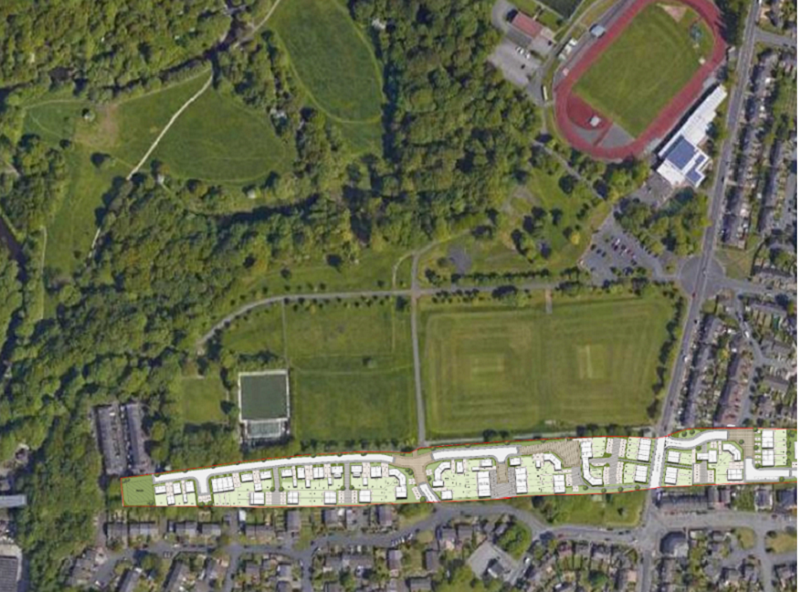 Bolton Metropolitan Borough Council in the UK has received an application from Muller Property Group seeking planning approval for a brownfield site fronting Leverhulme Park.
Besides seeking planning permission for 100 dwellings on the site, it has sought approval to regulate the topography of the previous railway cutting to a level platform for the residential scheme.
This 6.8-acre site is situated east and west of Long Lane on the northern periphery of Darcy Lever, next to Leverhulme Park and around 2.2km east of Bolton town centre.
The application seeks to build a mix of two, three and four-bedroom dwellings.
The proposed layout also includes informal green space, as well as pedestrian and cycle links.
Muller Property chief executive Colin Muller said: "Much of this railway cutting site has already been redeveloped, and this final piece of redundant brownfield land is ripe for transformation.
"Our vision for this site is to reinforce the traditional local character of Darcy Lever while supporting the demand for much-needed new housing here. Our proposal would deliver an attractive and sustainable scheme where residents can reap the benefits of living adjacent to Leverhulme Park and all the wonderful leisure and sporting opportunities it provides."
Leverhulme Park is the largest park in Bolton and features a community centre, athletics stadium, five-a-side football pitches, cricket pitches and a bowling club.
Furthermore, the site is five minutes away from Moses Gate Country Park, which extends to 750 acres and features nature trails, and horse and cycle routes.