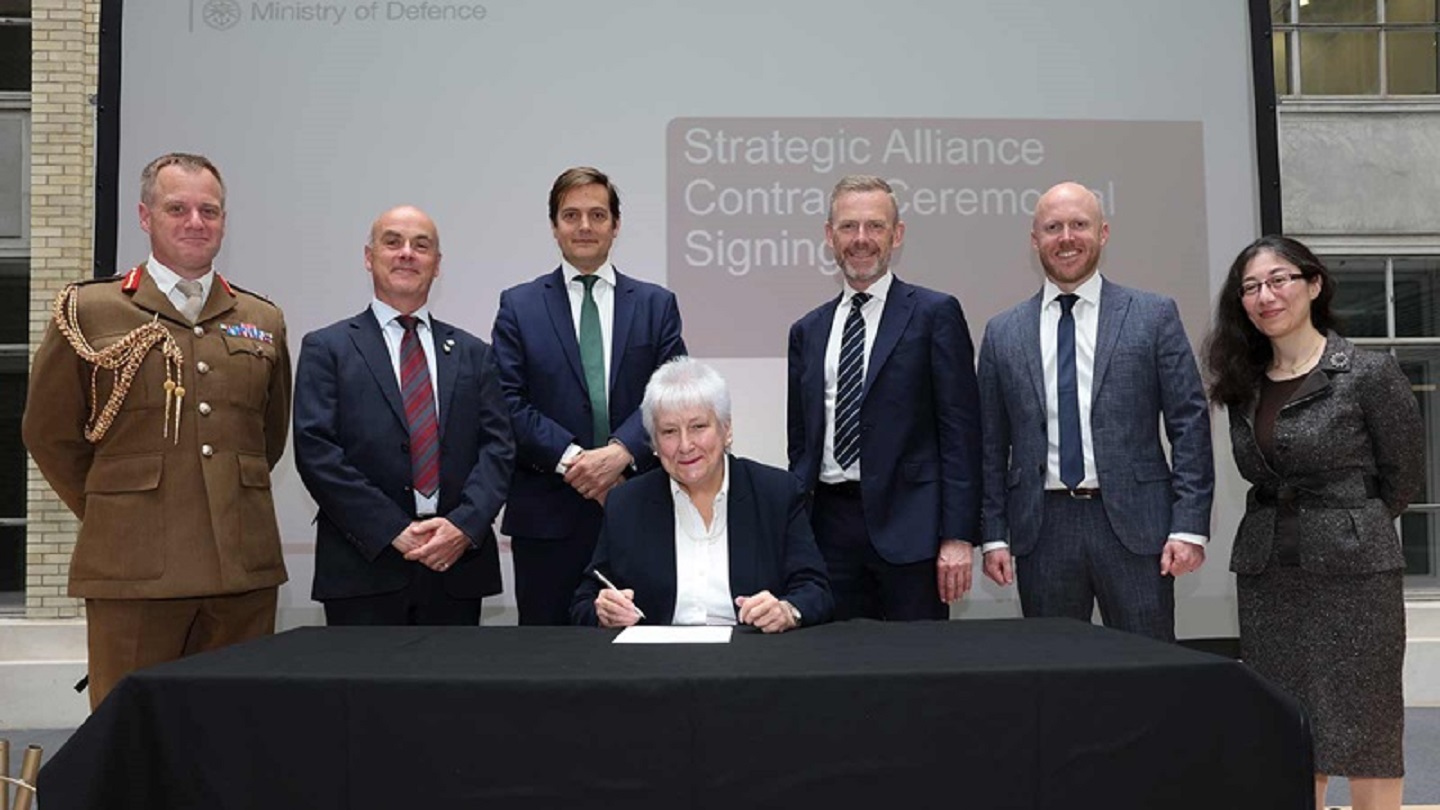 The UK's Ministry of Defence (MoD) has selected a consortium comprising Mace, Turner & Townsend and Atkins (collectively MTA) as a technical service provider for its Defence Estate Optimisation (DEO) portfolio framework.
The consortium will support the MoD in building and integrating 'value for money' solutions in western England and Wales.
The DEO programme is set to invest £5.1bn in improving the country's national defence estate.
As an exclusive supplier, the Mace-led team will offer design assurance and construction management services for the infrastructure portfolio in the areas.
The consortium has been serving as a delivery partner on the US Visiting Forces Infrastructure Programme at Royal Air Force (RAF) Fairford in Gloucestershire, and RAF Menwith Hill in North Yorkshire.
It will also work with the Defence Infrastructure Organisation, a part of the MoD that oversees the DEO framework.
Baroness Goldie DL, who is also the minister for defence in the House of Lords, said: "The Estate Optimisation portfolio is fundamental to the future of defence. From service, and family living accommodation, to specialist facilities such as hangars, command headquarters and medical facilities, this is the largest and most ambitious defence infrastructure investment portfolio that we have as a department. At the heart of this is making life better for our people.
"I am proud of the hard work that has gone into establishing these two contracts which are central to this programme's successful delivery. This is a once-in-a-generation opportunity to deliver significant change, and I for one am delighted to sign on the dotted line."
Mace has also been selected by the Dubai Multi Commodities Centre as the building operations management entity for the latter's upcoming Uptown Tower in Dubai, UAE.
Mace will deliver building services for the 81-storey tower.
It will implement key operational governance, policies, procedures and standards to deliver its services properly.
Among these services include building maintenance, contract management, building strategy and more.
Designed by architects Adrian Smith+Gordon Gill, Uptown Tower is the first tower to be constructed within the district of Uptown Dubai.
Expected to be launched within the next few months, the 340m-tall tower will feature a 188-key five-star luxury hotel, SO/branded residences, commercial office spaces, and exclusive food and beverage offerings.