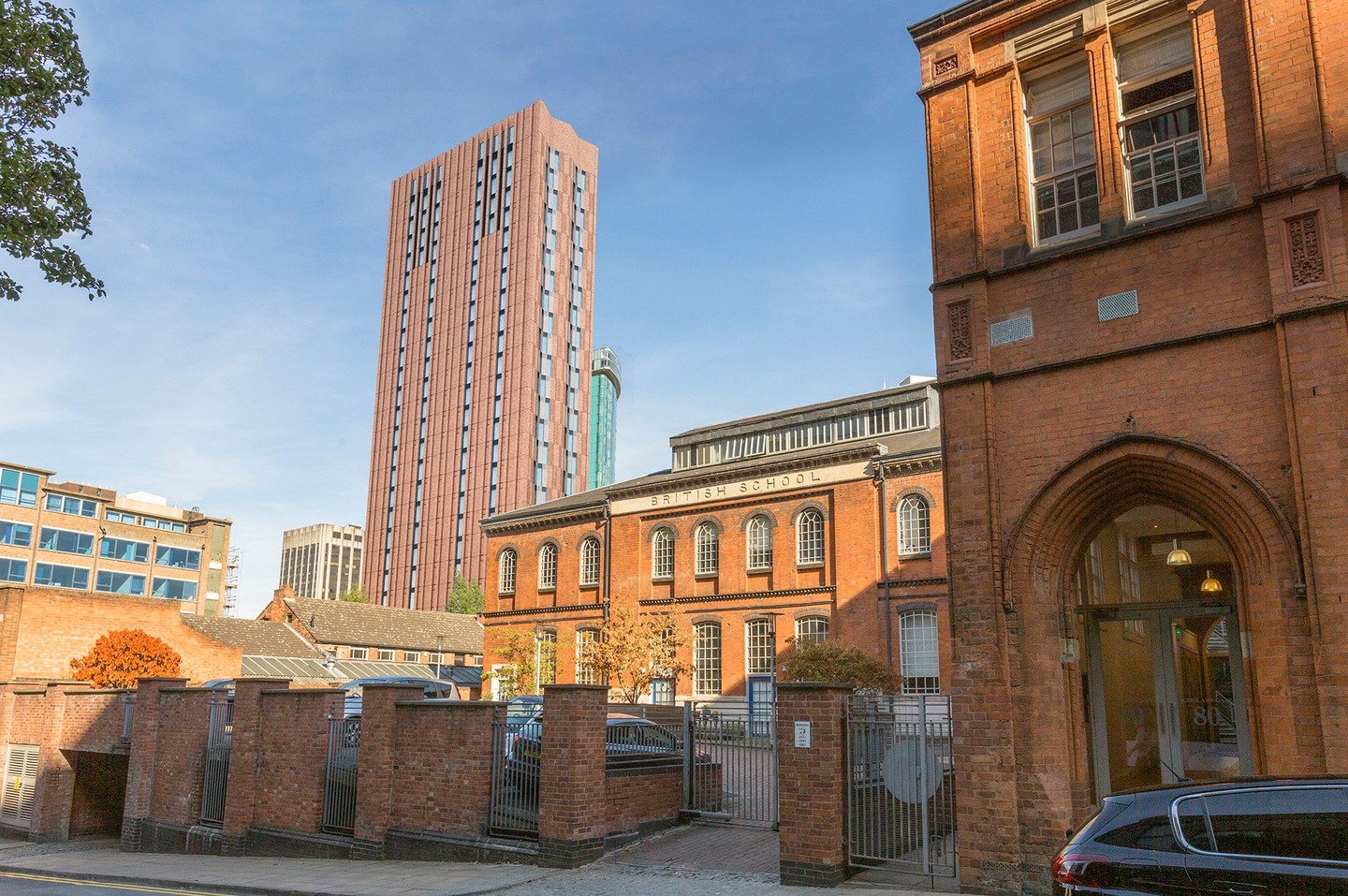 UK-based property developer McAleer & Rushe (MRP) and student accommodation firm Vita Group have received approval for the plans to build a purpose-built student accommodation in Birmingham, UK.
Birmingham City Council's Planning Committee members approved the plans for the new Vita Student building on Gough Street/ Suffolk Street.
The Gough Street project will feature 540 studio apartment units, private dining rooms, a hub space, a gym, and an outdoor terrace.
MRP development director Graham Mitchell said: "The granting of planning for Gough Street is a very significant milestone in the delivery of this exciting new project which will provide safe, stylish student living in a prominent location in the city centre. The scheme directly meets the rising demand for student housing in the city and will help to alleviate the pressure on the city's private housing market, by providing fully managed and purpose-designed accommodation.
"We are thrilled to be working in partnership with VITA Group and are confident their signature design and best-in-class service offering will provide Birmingham's growing population of students with the ideal environment in which to study, relax and thrive."
This project expands MRP's partnership with Vita Group, which includes the recently opened Vita Student Cannon Park in Warwick and the Vita Student Bruce Street in Belfast, which is set to open in the third quarter of this year.
Upon completion, the Gough Street project will be owned, operated, and managed by Vita Group as Vita Student.
Vita Student is a student accommodation firm with locations across the UK and Europe.
Vita Group COO Max Bielby said: "We're delighted to achieve planning consent for this exciting new development in Birmingham with MRP. Demand for high-quality PBSA within the city continues to outstrip supply, this in turn is creating wider pressures on the city's housing infrastructure.
"Vita Student's established reputation within the city for providing the best student living experience means there's plenty of opportunity to deliver something special which helps to satisfy that need. We look forward to working on getting underway over the coming months."
Designed to be sustainable, the project aims to obtain a BREAAM 'Very Excellent' certificate. Promoting car-free mobility, Vita Student will provide resident bike rental service. Furthermore, the site has close proximity to train, bus, and tram links.
Construction is expected to start in the third quarter of this year, with completion scheduled for the third quarter of 2026 to coincide with the commencement of the academic year.