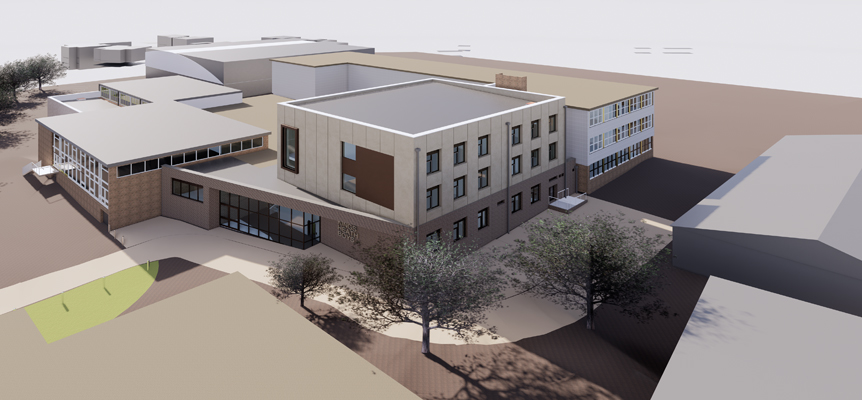 The Birmingham City Council has chosen Morgan Sindall Construction for a £5.6m project to expand the Kings Heath Boys School in South Birmingham, UK.
Upon completion, the expansion project will add 240 places to the single-sex school.
According to a report by the Birmingham City Council, earlier this year estimated that 10,000 additional secondary school places would be needed in the next five years.
The council is aiming to increase the capacity at Kings Heath School by moving to a seven form entry model next September.
The project was tendered via the Construction West Midlands (CWM) Framework, a cost-effective delivery vehicle for public sector construction, which Morgan Sindall Construction has had a place on since 2011.
Consultancy firm Acivico, on behalf of Birmingham City Council, manages the framework.
Designed by Associated Architects, the three-storey building covers an area of 14,854ft².
The ground floor of the building will have a new staff room, two science laboratories and a resource room. There will be additional toilets and a new entrance lobby.
The first floor of the building will have the classrooms with the latest in IT equipment and a head-of-year office, while the second floor will feature a music room, conference room and food technology facilities.
Enabling work on the initial phase of the construction commenced in July when the students were on their summer holidays.
The kitchen and administration block has been demolished to make space for a new sub-station upgrade and 1,743ft² kitchen extension.
The first phase of work is expected to be completed by early November. Walkways for pedestrians have also been built to ensure the free movement of the students and staff around the campus.
Construction on the new extension is slated to begin after the completion of the first phase in November. The overall project is expected to be completed by late 2021.
——————————————————————————————————————-
The expansion project will support 240 additional single-sex school places. (Credit: Morgan Sindall Construction & Infrastructure Ltd)