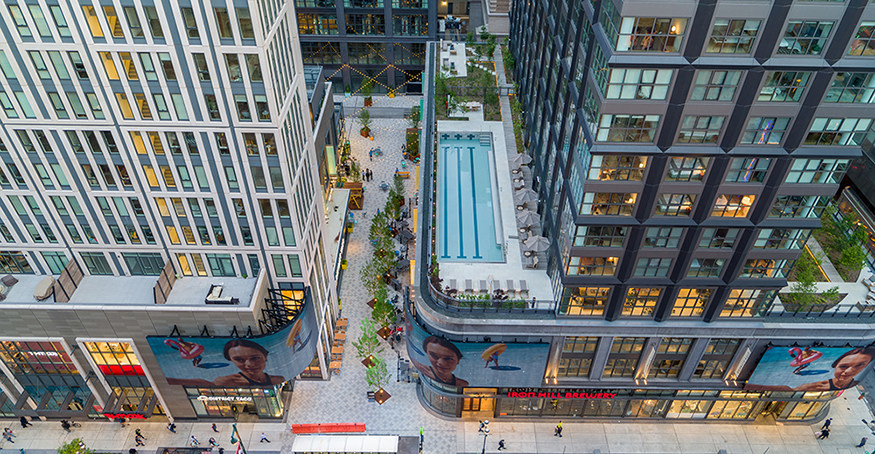 A mixed-use project, named East Market, that is being developed by National Real Estate Development in Philadelphia, Pennsylvania, US, has secured a $260m loan.
The loan was arranged by JLL's Capital Markets group.
For the financing, JLL represented the borrower, which is a joint venture between JOSS Realty Partners, National Real Estate Advisors, LLC (National), SSH and Young Capital.
The financing was secured through Pacific Life Insurance Company.
Located in the Market East neighborhood of Philadelphia, the new multi-phased project has reimagined a complete city block into a new mixed-use community.
Spanning from Market to Chestnut and 11th to 12th streets, the development includes retail, working, living, dining, and hospitality spaces.
East Market is a combination of two multi-housing residential buildings that comprise 120,000ft2 of complementary retail space, 562 units, and 177 subterranean parking spaces.
It also includes the reuse of a warehouse building, which was constructed 100 years ago, into creative office space.
The new mixed-use project also involves renovation of a significant office building into a boutique hotel and a 19-storey medical building.
This medical building is being developed for Jefferson Health and Thomas Jefferson University that will centralise many clinical services into a Specialty Care Pavilion.
The East Market will have more than $1bn in new investment and over one million ft2 of new development upon completion.
Capital Markets group senior managing director Chad Orcutt said: "This transformative project was an exciting assignment and was extremely well-received by lenders.
"We could not be more pleased with the execution by Pacific Life and the outcome for our client, who trusted us with this assignment."
——————————————————————————————————————
Illustration of East Market Project in Philadelphia, Pennsylvania. Credit: JLL/PRNewswire.