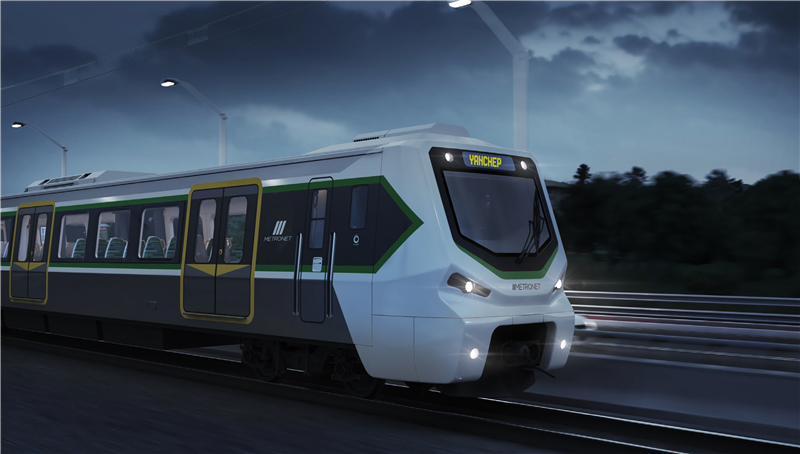 The state government of Western Australia has selected MELconnx Consortium as the preferred proponent to design and construct the METRONET Morley-Ellenbrook rail line in Perth, Australia.
The 21km Morley-Ellenbrook Line starts at Bayswater Station on the Midland Line, passes the centre of Tonkin Highway, through land north of Marshall Road, along the western side of Drumpellier Drive and ends in Ellenbrook, south of The Parkway.
The MELconnx Consortium is led by Laing O'Rourke Australia Construction and comprises UK-based engineering firm Arup.
Subject to signing of the contract, which is expected in coming weeks, the consortium will be responsible for the construction of the rail line as well as building five new stations at Morley, Noranda, Malaga, Whiteman Park and Ellenbrook.
Western Australia Premier Mark McGowan said: "This has been talked about for decades and is a big step forward for this project, which will transform Perth's growing north-eastern suburbs and benefit the local and surrounding communities.
"Now more than ever, big infrastructure projects like METRONET's Morley-Ellenbrook Line are imperative to WA's Covid-19 economic recovery as it creates a pipeline of work and supports thousands of jobs."
The contract represents the biggest of four works packages that are delivering the project.
The other three work packages include the New Bayswater Station Project, with early works underway; Tonkin Gap Project's associated works, with design and planning underway; and forward works contracts.
Western Australian Transport Minister Rita Saffioti said: "We need to ensure our infrastructure keeps up with this growth – not only are we delivering on the much anticipated METRONET Morley-Ellenbrook Line, we have also delivered key road upgrades including Northlink, the duplication of Reid Highway and the upgrade of Drumpellier Drive.
"The final construction contract is only weeks away – and with early works already underway at Bayswater Station and the Tonkin Gap project, getting works started on this project will bring our major infrastructure transformation in this area to life."
The METRONET Morley-Ellenbrook Line is backed by funding from the Australian and Western Australian Governments.
——————————————————————————————————————————————————
The 21km Morley-Ellenbrook Line starts at Bayswater Station on the Midland Line. (Credit: METRONET)