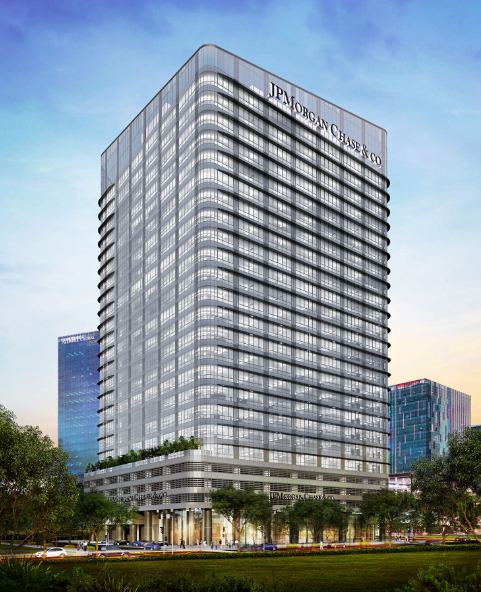 The Philippines-based developer Megaworld is set to construct a new office building for JPMorgan Chase Bank's Philippine Global Service Center in Metro Manila.
Located along 38th Street corner 9th Avenue in Uptown Bonifacio, the 25-storey development will offer approximately 70,000m² of gross leasable area upon completion.
Megaworld senior vice president Jericho Go said: "Megaworld is proud to build the new home of JPMorgan Chase in Fort Bonifacio as it consolidates its existing Metro Manila operations under one roof – all in a state-of-the-art, prime and green office tower right at the heart of the booming Uptown Bonifacio.
"This multibillion peso deal with a single company is the biggest in the country's office leasing industry."
The new build-to-suit facility is located near the future Uptown Transport Hub next to Kalayaan Avenue, the planned Skytrain monorail system that links Taguig's Fort Bonifacio to Makati, along with the future Kalayaan Station of the Mega Manila Subway and the Fort Bonifacio Bus Rapid Transit System.
It is touted to be biggest single office lease transaction in the Philippines in terms of total space leased to a single company as well as transaction value.
Designed by the UK-based architectural firm Broadway Malyan, the office building will feature highly-efficient office floors equipped with latest technology in building design.
The development team has designed the project to meet the LEED Gold certification standards.
The office tower is scheduled to be completed in 2021 and will be ready for full operations by 2022.
Philippine Global Service Center chief executive officer Raoul Teh said: "Manila continues to be a major strategic hub for JPMorgan Chase.
"Through this landmark development, we are able to consolidate our presence to one location, so enabling us to bring our Manila-based employees together, facilitating increased collaboration while also demonstrating our commitment to providing them with various career opportunities within the firm."
Megaworld has completed 54 office towers across the Philippines, especially in Metro Manila, Cebu, Iloilo, Laguna and Davao.
————————————————————————————————————————————————————-
Image: A rendering of JPMorgan Chase Bank's Philippine Global Service Center. Photo: courtesy of Megaworld Corporation.