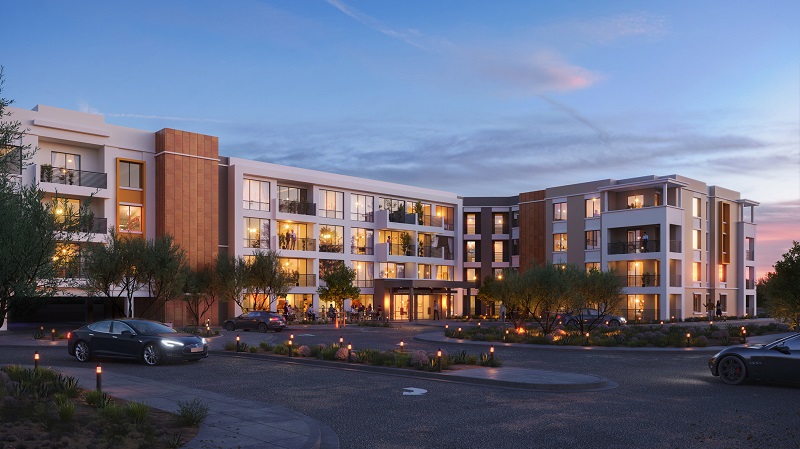 Los Angeles-based real estate development company McCourt Partners has partnered with Las Vegas-based TRU Development Company to build a 244-unit, Class A multifamily project in Henderson, Nevada.
This apartment building project will be constructed on nearly six acres land at the gateway of Inspirada, a master-planned community.
McCourt Partners president Jordan Lang said: "We're delighted to expand our footprint to an exciting high growth market where we see great potential.
"We are pleased to partner with TRU Development who not only have a proven track record and intimate market knowledge but share our passion for building projects that have a meaningful impact on the communities they serve."
TRU Development president and CEO Tim Deters said: "TRU Development is excited about the opportunity to partner with McCourt Partners in acquiring a dynamic site in Inspirada. The growing submarket in West Henderson provides a perfect setting for a new multifamily residential delivery."
This project is the latest in a pipeline of developments for New York.
Earlier this year, McCourt Partners announced the acquisition of a real estate portfolio spanning more than 40 acres and nearly 800,000ft2 of leased showroom, retail, and flex office space in core piece of the Dallas Design District.
Over the last 45 years, McCourt has been involved in large-scale real estate projects in New York City, London, Miami, Austin and Los Angeles.
————————————————————————————————————-
Image: A rendering of the 244-unit, Class A multifamily project in Henderson, Nevada. Credit: McCourt Partners/PRNewswire.