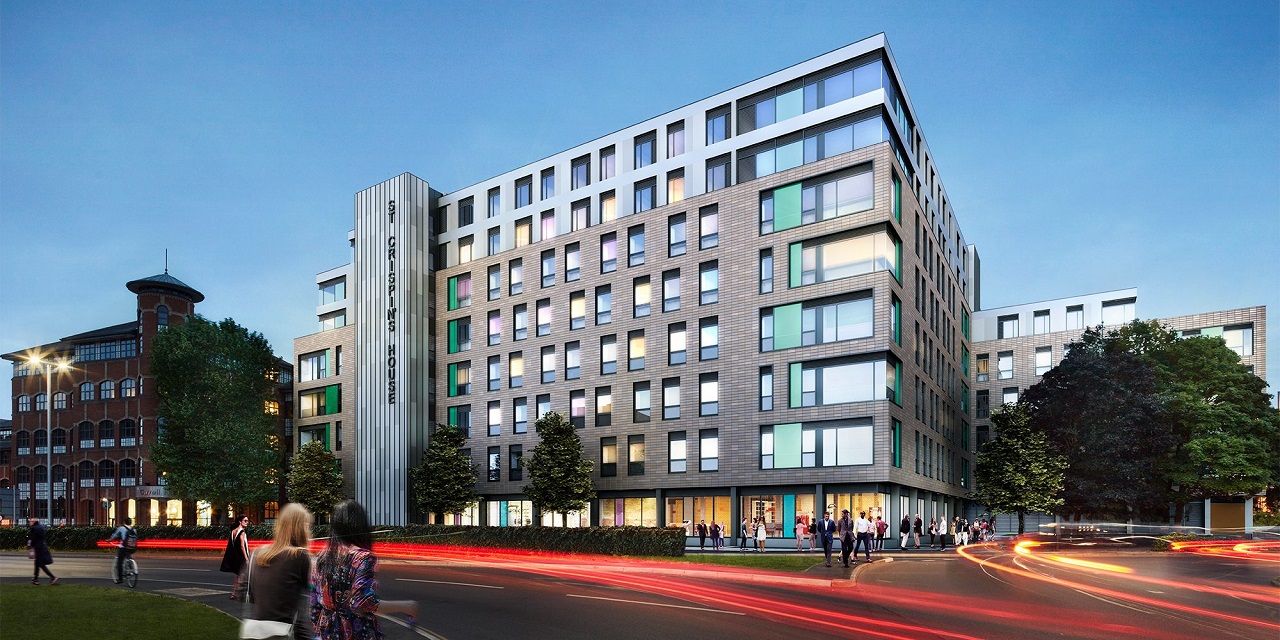 UK-based construction company McAleer & Rushe has secured a $57.2m (£42m) contract from Global Student Accommodation (GSA) to transform St Crispin's House, an office building in Norwich, England, into a 684-bed student residence.
As per the terms of the contract, McAleer & Rushe will completely refurbish and extend St Crispin's House, while keeping the existing structure intact.
This is the fifth contract awarded by GSA to McAleer & Rushe, which previously delivered Catherine House development in Portsmouth.
McAleer & Rushe contracts director Mark Elliott said: "We are delighted to be appointed to transform this significant site in Norwich city centre and to work closely with Global Student Accommodation, once again.
"By retaining the existing building structure with a large section of the roof level designed as a green roof, this major new development will be a visually impressive and an exciting new addition to the city's vibrant community mix."
Designing work is done by the Sheffield-based architecture firm Hadfield Cawkwell Davidson.
The project will also see construction of additional floors to create a seven-storey building.
Additionally, a five-storey extension is planned on the rear side of the building.
The project is expected to be completed by Summer 2023, and will be operated by GSA's global operating partner Yugo.
Once completed, St Crispin's House will feature studios and cluster flats, with generously sized rooms with en-suite bathrooms.
It will also have a 9,500ft2 internal communal space featuring facilities such as study spaces, event rooms, gyms, large external courtyard, laundry, cycle spaces and electric vehicle (EV) charging points.
GSA UK construction director James Childs said: "The property is well situated to serve students from the University of East Anglia, one of the UK's top 25 ranked universities, and Norwich University of the Arts.
"The property is set to benefit from strong demand for student accommodation from the two universities' 17,000 students, with 63% of their full-time students currently unable to access university or purpose-built student accommodation in Norwich."
—————————————————————————————————————–
St Crispin's House will feature studios and cluster flats. Credit: McAleer & Rushe.