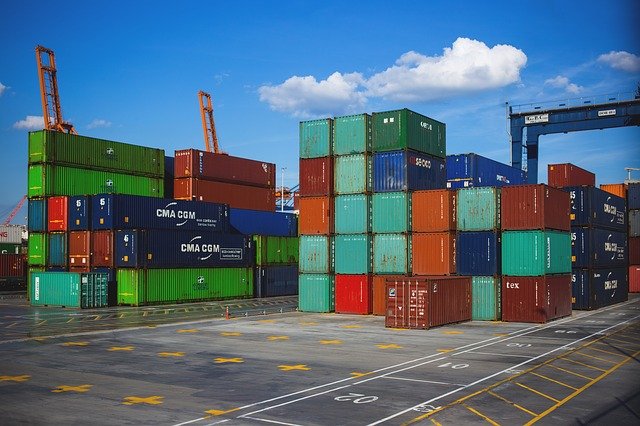 Mawani, the Saudi Ports Authority, has signed a $133m (SAR500m) deal with DP World to develop an integrated smart logistics park in Jeddah Islamic Port.
This is the Saudi Ports Authority's fifth deal as it intends to make Jeddah a global logistics centre.
It is in line with the country's 2030 vision to become a hub for international shipping, reported Arab News.
The authority has signed similar deals with several firms including CMA CGM, Maersk, Bahri, LogiPoint.
Minister of Transportation and Logistics Saleh Al-Jasser was quoted by Arab News as saying: "The kingdom is working very hard to implement its national transportation and logistics strategy which aspires to transform Saudi Arabia into a global logistics hub."
He added, "We are working very hard to implement many initiatives that will take us to this aspiration."
DP World group chairman and CEO Sultan Ahmed Bin Sulayem said: "This will allow more opportunities for the Kingdom to be able to take advantage of many products that today might not be close to the port – it will be more effective, more efficient to have a distribution center closer to the port."
Covering an area of 415,000m2, the new smart logistic park will be able to handle 250,000 TEUs containers and have a warehouse area of more than 100,000m2.
Mawani president Omar Hariri said: "The park will provide advanced and eco-friendly e-services by integrating the operations of the south container terminal with the new logistics park, in a move from the authority to offer holistic logistics parks which will enhance the competitiveness of Jeddah Islamic Port."
Last year, shipping major Maersk signed an agreement with Mawani to create an integrated logistics park at the Jeddah Islamic Port.
As per this deal, Maersk will invest about $136m over 25 years to offer infrastructure for distribution, warehousing, cold storage, and e-commerce.
This port will also act as a centre for air freight, petrochemical consolidation, and transhipments.
To be located in an area of 205,000m2, the greenfield project will provide a range of solutions to link and ease supply chains of importers and exporters, reported the publication.
The project is expected to create direct and indirect employment opportunities for 2,500 people.
—————————————————————————————————————-
Image: This is the Saudi Ports Authority's fifth deal as it intends to make Jeddah a global logistics centre. Credit: Pexels from Pixabay.