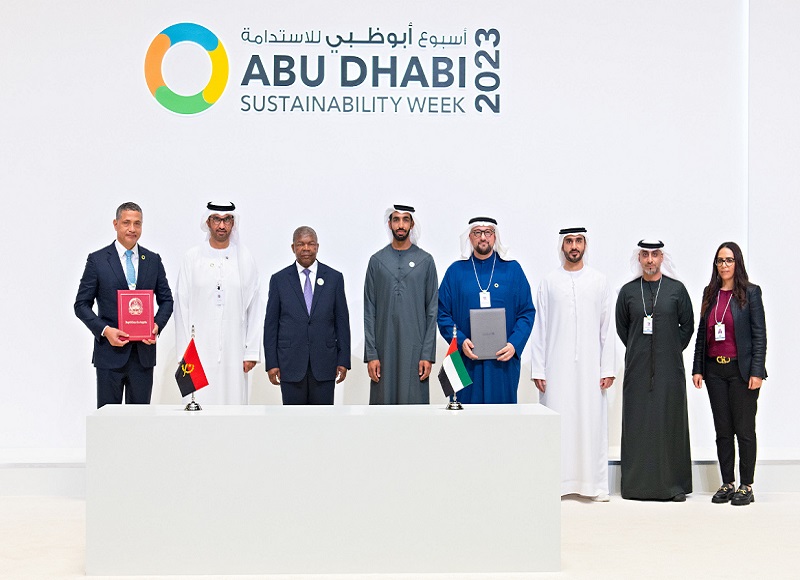 UAE-based energy company Masdar has signed agreements with Angola, Uganda and Zambia for developing renewable energy projects with a combined capacity of up to 5GW.
The agreements were signed under the Etihad VII initiative, a global development fund launched by the UAE to provide clean electricity to 100 million people across Africa by 2035.
Etihad VII aims to raise funds from both the public and private sectors to help develop Africa's renewable energy sector.
One of Masdar's agreements was signed with Angola's Ministry of Energy and Water for the development of renewable energy projects with a total capacity of 2GW.
In a separate agreement with Uganda's Ministry of Energy and Mineral Development, Masdar committed to co-developing 1GW of greenfield renewable capacity.
The company also partnered with Zambia's Ministry of Energy and Zambian national utility ZESCO to jointly develop solar, wind and hydroelectricity projects with a total capacity of 2GW.
All three agreements were signed at this month's Abu Dhabi Sustainability Week (ADSW) conference.
Masdar CEO Mohamed Jameel Al Ramahi said: "As part of Masdar's new shareholding structure launched in December, we have a goal of delivering 100GW of clean energy around the world by 2030.
"With Africa's massive projected development and growth and low current clean energy penetration levels, we see enormous potential for the renewable energy sector across the continent.
"The agreements we have signed at Abu Dhabi Sustainability Week will support these nations' clean energy goals and help to drive sustainable economic development for all four countries."
Last week, Masdar signed agreements with the State Oil Company of the Republic of Azerbaijan (SOCAR) to develop 4GW of wind and solar power capacity integrated with green hydrogen projects.
The projects are part of Azerbaijan's efforts to source 30% of its domestic power requirements from renewables by 2030, as well as diversify its economy and reduce its greenhouse gas emissions.