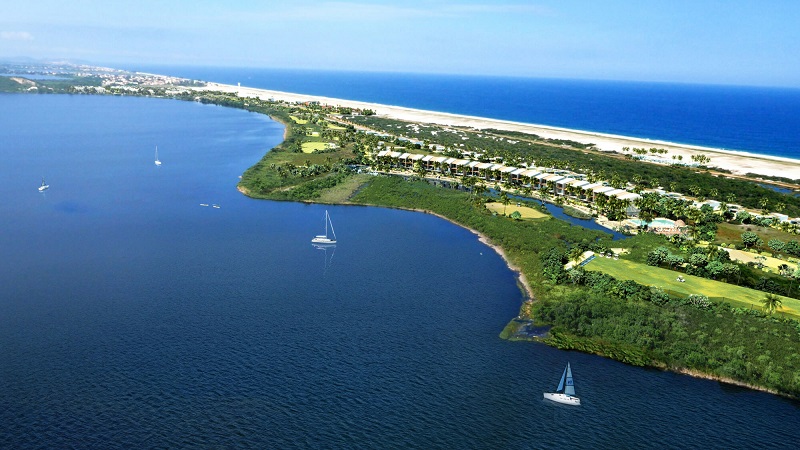 MARAEY and Marriott International have signed an agreement to construct a three-hotel complex in Maricá, Rio de Janeiro, Brazil.
The complex, located 45km from Rio de Janeiro, will include the Ritz-Carlton Reserve brand, JW Marriott, and the Rock in Rio, Autograph Collection brands.
This project marks Ritz-Carlton Reserve's first resort in South America. JW Marriott is expected to become the brand's first all-inclusive hotel worldwide.
The Rock in Rio, Autograph Collection is set to be the first theme hotel named after the festival.
These three hotels are expected to have over 1,100 rooms and nearly $360m MARAEY's investment.
The project is expected to create over 16,000 direct and indirect jobs during the construction phase and more than 3,500 jobs once operational.
To be located at the edge of Marica´s lagoon and hills, the JW Marriott will have 120 guest rooms and 164 branded residences of up to 6,000ft² in size. It will feature various entertainment spaces, including a spa, shops, restaurants, a sports club, pool areas, and gyms.
MARAEY CEO Emilio Izquierdo said: "This agreement reinforces our commitment to creating a tourist centre of excellence just a short distance from Rio de Janeiro, in Maricá.
"Each hotel has complementary visions and the highest quality infrastructure, an exclusive leisure experience, comfort, and well-being by the sea and the lagoon, surrounded by the exuberant nature of the region.
"Also, in association with these Marriott hotels, we anticipate developing 244 exclusive branded residences (villas, duplexes, and apartments).
"Their unique architecture, quality construction, and services will undoubtedly become South America's most exclusive first and second-home residential development."
The construction work of the properties is anticipated to commence in the second half of this year.