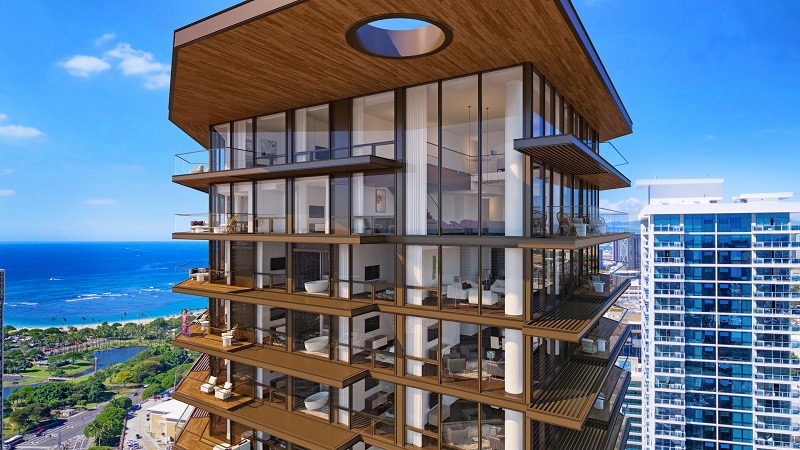 Mana'olana Partners has announced that the Phase 1 construction work of the 37-story The Residences at Mandarin Oriental, Honolulu, will begin in December.
The tower, which will be located at Ala Moana, will feature 99 residences above the hotel.
First phase of the project will commence with an environmental assessment, which is scheduled to complete by Q1 2023.
After the environmental assessment, Hawaiian Dredging Construction Company will oversee and manage the next phase of the project that includes the removal of the current foundation from the previous development, and prepare for the excavation and lay foundation for the new tower.
The sitework is estimated to complete in Q3 2023 followed by vertical construction, thereby putting the hotel and residences on track for completion in 2025.
Mana'olana Partners senior vice president of design and construction management Rob Centra said: "This project is one of the most anticipated developments in Honolulu, and the community has been incredibly supportive and is ready for it to open.
"The level of interest from contractors eager to be involved with what will become an iconic landmark of Honolulu is overwhelming and a reflection of the positive impact this brand will have in our community."
Hawaiian Dredging Construction Company vice president of the building division Eric Hashizume said: "The entire team at Hawaiian Dredging is proud to partner with Mana'olana on this project. We are excited to restart our work so we can bring Mandarin Oriental, Honolulu and The Residences at Mandarin Oriental, Honolulu to life for the world to experience, showcasing all that Hawai'i has to offer."
At the peak of construction, this project is expected to create approximately 700 jobs for the Honolulu community.
Following completion, the project will rise 418ft above the city, and overlook the Ala Moana coastline.
This 743,000ft2 luxury tower offers views of the Pacific Ocean, Koʻolau mountain range, and Honolulu's Diamond Head volcano.
The Residences at Mandarin Oriental, Honolulu will feature 99 residences with two to four bedrooms, spanning 1,500 to almost 3,700ft2, with three penthouses ranging up to 6,000ft2.
Each residence will have spacious open floor plans, outdoor terraces, and floor-to-ceiling windows.
—————————————————————————————————————
Image: Illustration of The Residences at Mandarin Oriental at Honolulu. Credit: Mana'olana Partners/PRNewswire.