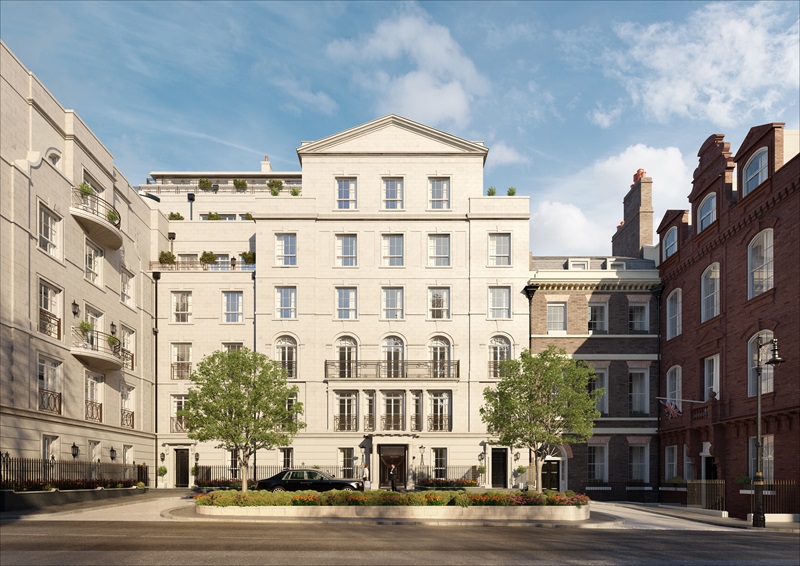 International property developer Caudwell has appointed Mace as construction manager for its Audley Square development in Mayfair, London, the UK.
The company aims to create the finest residential building in Mayfair.
Located within the Mayfair Conservation Area, the new 305,000ft2 super-prime scheme will bring a selection of residences built and designed to ultra high-net-worth (UHNW) buyers.
Under the contract, Mace will oversee the construction process from the delivery of shell and core to façade packages as well as communal fit-out spaces.
The new seven-storey building is surrounded by the University Women's Club and the Embassy of Qatar.
Caudwell director Richard Bosson said: "We're delighted to have Mace onboard to help deliver Audley Square, our super-prime residential scheme in Mayfair.
"Our vision to build the finest residential address in Mayfair, together with Mace's technical expertise and construction management track record in the prime residential sector, will support us in creating a truly unique development."
Mace stated that the new project is its second prime real estate project in Mayfair this year.
Last month, the company was appointed by Astrea to deliver a new office building at 38 Berkeley Square in London.
This project will see delivery of around 85,000ft2 of office space across a nine-storey building with more than 7,000ft2 of communal terracing. The scheme also includes 9,000ft2 of retail space on the ground and lower floors.
Mace Major Projects managing director Andy Jones said: "Audley Square is a mesmerising residential development. Following successive super-prime project completions, Mace has a deep and rounded project and people experience in this niche delivery space.
"We're confident that our technical expertise and Caudwell's vision will further enhance Mayfair with this standout collection of residences at Audley Square."
———————————————————————————————————————
Rendering of Audley Square located within the Mayfair Conservation Area in London, the UK. Credit: Mace Group 2021.