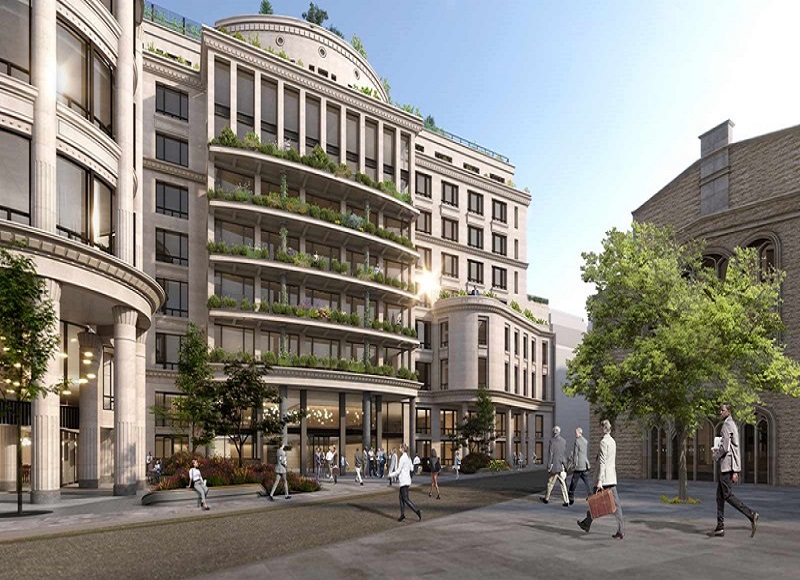 Construction and consulting company Mace has been chosen by UK developer Stanhope and the Woolgate Exchange Unit Trust (WEUT) to serve as the main contractor for the complete refurbishment of Woolgate Exchange.
Architecture practice Stiff + Trevillion has reimagined the nine-storey building in London, newly called Woolgate, to cater to the requirements of modern occupiers.
The refurbishment plan covers the introduction of a new 1,500ft² rooftop pavilion that offer views of St. Paul's Cathedral and the Square Mile's tall building cluster.
The renovated building will have more than 20,000ft² total external terrace amenities, offering urban greening, biodiversity, and ample outdoor space on most upper floors.
A new entrance will be created on Coleman Street that will be complemented by a 'pocket park' and a new retail amenity. Furthermore, the present reception area leading onto Basinghall Street will be enlarged.
The project aims to achieve net-zero carbon in construction and operation due to the reuse and retention strategy, under which 98% of the current structure will be preserved.
It is targeting a 4.5 NABERS rating and BREEAM Excellent.
Construction of the building is slated to start in Q1 2023.
Mace managing director for offices, construct Ged Simmonds, said: "We are delighted to have been appointed on such an ambitious scheme that puts sustainability at its heart, providing world-leading office spaces for current and future City workers. We look forward to working alongside Stanhope and our partners to bring the exciting vision for Woolgate to life."
Stanhope project director Laura Collins said: "Woolgate embodies Stanhope's commitment to delivering assets, investments and developments that actively contribute to the reduction of carbon emissions whilst still providing grade A office space in the heart of the City of London. We look forward to commencing construction this spring."