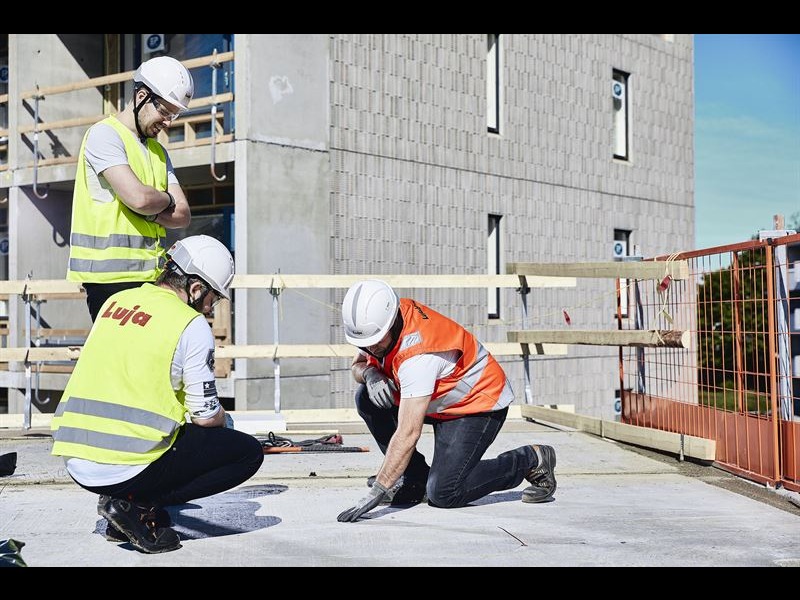 Finnish building contractor Lujatalo Oy is deploying cloud enterprise software company IFS's Cloud ERP software solution to modernise its infrastructure and gain a competitive edge amid the increasing raw material and energy prices.
The solution acquired by Lujatalo will be deployed initially for Lujabetoni, which is its concrete manufacturing business unit, with plans to expand the IFS Cloud footprint within Lujatalo going forward.
Lujatalo took the decision to implement IFS's software after its existing solution could not meet the its requirements.
Due to the present challenging market conditions, it became imperative for Lujatalo to find a suitable replacement.
IFS Cloud offers users with real-time updates on the status of their business processes, which in turn allows firms to have quick transparency and accordingly take faster and more accurate decisions to stay ahead of the competition.
Furthermore, the solution has an open interface architecture, based on APIs, allowing Lujatalo to efficiently leverage the current business solutions it operates.
Initially, Lujatalo will deploy the financial, supply chain management, electronic invoicing, circulation and partially manufacturing modules of IFS Cloud. Other functionalities such as CRM will be deployed Lujatalo soon.
To ensure the smooth roll-out of the solutions to 150 users, mostly within the finance and procurement teams across Finland, IFS will work closely with Lujatalo and aid in tracking the results.
Lujabetoni CEO Mikko Isotalo said: "We are one of the top players in our industry, whose strength has been based on, among other things, continuous renewal and the development of efficiency and profitability. We understand that staying there requires us to remain on top of our processes, make faster and better decisions and drive operational efficiencies.
"When it came to replacing our current ERP software, we recognized that IFS Cloud is the best option to support the business agility we were looking for. We are also confident that IFS will support it with the best possible service and support with a long lifecycle of the IFS Cloud platform."
IFS country manager for Finland Bjarne Baarman said: "Lujatalo fully understands the importance of ERP software and sees it as the operational heart of its business. We were thrilled that they turned to us when they first started looking for a solution. They also appreciate that we have a local presence in Finland, through which we have built a strong, trust-based relationship over the engagement period."
Lujatalo Oy is a building contractor with experience in the construction of residential, commercial and public buildings. Its projects span across Finland with an average of 120 construction projects in progress annually. It has a team of 1,000 professionals.