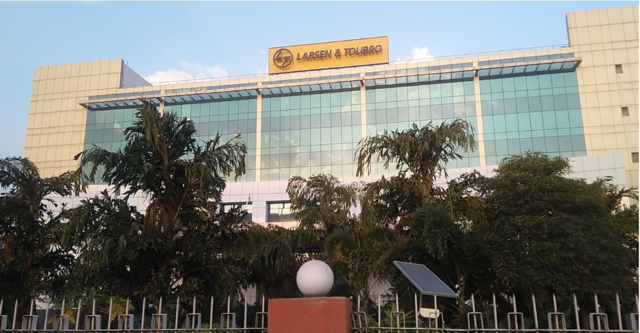 The construction arm of Indian firm Larsen & Toubro (L&T) announced that its Buildings & Factories business's unit Commercial and Residential Spaces has secured a contract to build a residential project as well as an office space in Mumbai, India.
Under the contract, the business unit will be responsible for the construction of two towers that include G+45 Floors and with a built-up area of one million ft2.
The scope of the office project will involve the construction of civil structure with a total area of 500,000ft², including two basements, G+37 floors.
L&T's Factories arm business has won a contract to design and build a warehousing logistics park at Mumbai. Under the contract, the business unit will be responsible for the construction of warehouses and associated infrastructure works.
It has also secured an order to build a 4,000TPD capacity clinker plant in Odisha as well as contracts for ongoing projects in Andhra Pradesh, Karnataka and Tamil Nadu.
Punjab Water Supply & Sewerage Board has awarded a contract to L&T's Water & Effluent Treatment business unit to provide 24×7 surface-based water supply to Patiala town in Punjab.
The business unit will be responsible to provide design and construction of 115MLD water treatment plant clear water reservoir, underground storage reservoir and pumping station and overhead storage reservoirs (OHSRs).
It will also design and construct raw and clear water pipelines, metered consumer connections, associated electromechanical and instrumentation, control and automation.
Gujarat Water Infrastructure has awarded a contract to the same business unit to design, construct, and operate the Navda to Chavand bulk water transmission pipeline project in Gujarat.
The contract will include the construction of RCC sumps, pump houses, supply and laying of MS Pipeline as well as the associated mechanical, electrical and instrumentation works.
L&T's business unit has also secured a contract from Bangalore Water Supply and Sewerage Board.
National Capital Region Transport (NCRTC) has awarded a contract to Railways Strategic Business of Transportation Infrastructure unit to manufacture, supply, install and test & commission the Pre-Cast ballastless Slab Track system and associated works for 8km of Delhi- Meerut section.
Furthermore, L&T has classified the orders as 'large' contracts, which valued between INR25bn ($340m) and INR50bn ($680m).
—————————————————————————————————————–
Larsen & Toubro wins contracts for various projects in India. (Credit: Batmaniacs/wikipedia.)