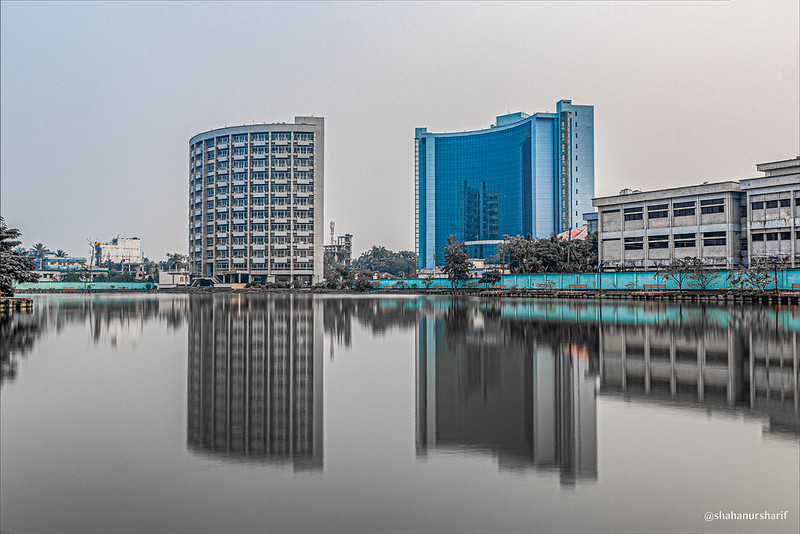 Bangladesh Hi-Tech Park Authority has awarded a contract to Larsen & Toubro's (L&T) construction arm to build hi-tech IT parks.
Value of the order has not been disclosed. It represents L&T's first IT & Office Space order in the country.
The contract requires the company to establish the IT parks at eight Bangladeshi districts, namely Dhaka, Natore, Khulna, Rangpur, Gopalganj, Mymensingh, Jamalpur, and Barishal.
In addition to establishing IT part infrastructure, the main purpose of the project is development of human resources, attract local and foreign companies for the IT / IT Enabled Services (ITES) industry development in Bangladesh.
It also seeks to build an IT ITES / Business Process Outsourcing (BPO) hub and job opportunities.
Activities to be carried out under the project include procurement and construction of seven-storey, steel structure buildings at all the eight districts to Leadership in Energy and Environmental Design (LEED) Gold rating.
The project's built-upon area is 1.2 million ft2.
The contractor is also required to perform associated civil, finishes, façade, and electromechanical works including heating, ventilation, and air conditioning (HVAC), lift, electrical, firefighting system, networking and security system, landscaping, arboriculture and more.
The Export-Import Bank of India is financing the hi-tech IT parks' construction project.
Deliverable timelines have not been specified by the company, but it said that the project is planned to be completed within the set period.
—————————————————————————————————————–
An example of Hi-Tech IT parks in Bangladesh (pictured: Sheikh Hasina Software Technology Park). Credit: shahanur md sharif/Flickr.