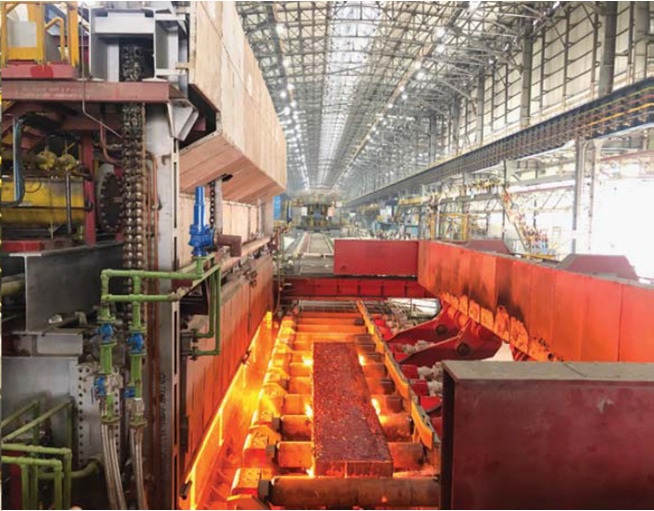 A consortium of L&T's Metallurgical & Material Handling (MMH) business and Mitsubishi has commissioned a hot strip mill with a production capacity of three million tonnes per annum capacity, at the Steel Authority of India's (SAIL) Rourkela steel plant in Odisha, India.
Featuring technologies from Primetals Technologies and Hitachi Japan, the new Hot Strip Mill-2 at Rourkela steel plant rolled produced HR coil following hot trials.
L&T managing director and CEO S N Subrahmanyan said: "With this remarkable achievement, we have once again proved our mettle to execute large scale EPC projects across metallurgical units.
"We are delighted to have delivered on the faith reposed on us by a long-term customer of ours, SAIL and look forward to keep building vital infrastructure for the country."
The mill is equipped to roll out carbon structural steel, HSLA, high carbon steel, LPG cylinder steel, low alloy steel, API (up to X100) pipe steel and auto-grade steel, to meet the needs of high-end market segments.
The mill, which is touted as one of the largest of its kind in the country, will have capacity to produce coils with thickness between 1.2mm to 25.4mm, width between 725mm to 2150mm and coil weight of up to 35t.
Featuring shearing line to produce custom cut HR Sheets, the mill supports infrastructure such as a 16.5km, 220kV power transmission line, and a GIS switchyard.
As per the contracts signed earlier, Primetals served as main technology supplier. It provided design and engineering services for the entire plant in addition to main mechanical equipment.
Additionally, Hitachi secured contract earlier to provide design, engineer, and supply electrical equipment/automation system for the plant.
The electrical and automation system features variable speed motors, inverter drive systems, a process control and management system, and a manufacturing execution system (MES).
Mitsubishi is responsible for the project management while L&T is responsible for civil construction, erection and local supply for the project.
—————————————————————————————————————————————
The hot strip mill at SAIL's Rourkela steel plant in India. (Credit: Larsen & Toubro)