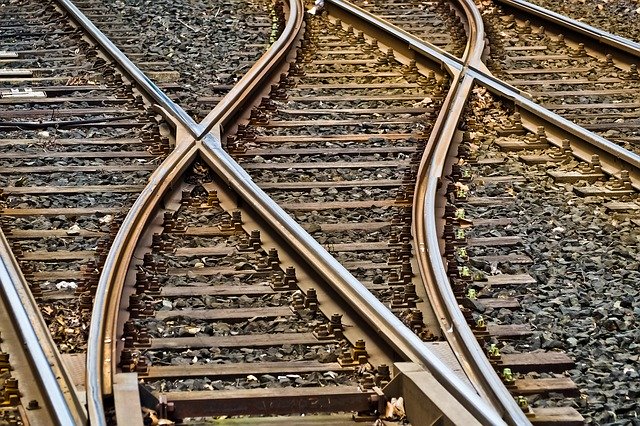 A joint venture of India's Larsen & Toubro (L&T) and Power China International has secured a contract, worth AED1.87bn ($509.1m), from Etihad Rail Company to construct freight facilities for the railway network.
The contract is for work on Package A of stage-2 of the UAE's national freight and passenger railway network, Etihad Rail.
The package A involves the construction of a 139km rail network from Ghuweifat on the UAE border with Saudi Arabia to Ruwais, connecting with stage-1 of the network.
Etihad Rail Company manages the development, construction, and operation of the Etihad Rail project.
The project involves a 1,200km network that will extend across the UAE, from the border of Saudi Arabia to the border of Oman.
Under the terms of the contract, the joint venture will be responsible for surveying, design, construction, equipment installation, testing and pre-commissioning of seven freight facilities.
The scope of work involves design, engineering, procurement, construction & commissioning of bulk material handling systems, which include Rail loading and unloading systems, and associated civil and structural works.
The JV will also build bulk material storage facilities, general cargo and container handling facilities with freight terminal management & control systems.
Work on the freight stations will include railway siding and track as well as infrastructure works such as bridges, buildings, roads & drains, water and electricity utility systems.
The freight facilities for the Etihad Rail network will be located in Ruwais, Industrial City of Abu Dhabi (ICAD); Khalifa Port, Dubai Industrial City (DIC); Jebel Ali Port, Al Ghayl and Siji, Fujairah Port and Khorfakkan Port.
Construction work on the Package A of stage-2 of the railway network has already commenced.
Etihad Rail chairman Sheikh Theyab bin Mohamed bin Zayed Al Nahyan said: "With this launch, we are witnessing a remarkable day for Etihad Rail as we witness the transition from planning and design to actual implementation of the project on the ground, following in the footsteps of our founding fathers as we implement one of the nation's most strategic projects, one that contributes to the economic development of the country by providing a safe, reliable and integrated alternative mode of transport."
—————————————————————————————————————————————
Construction commenced on Package A of stage-2 of the Etihad Rail project in UAE. (Credit: Michael Gaida from Pixabay)