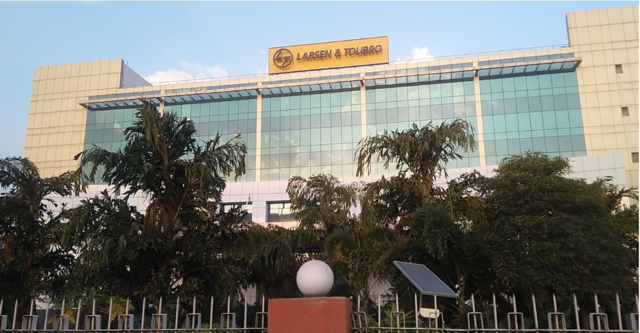 L&T Construction, the construction subsidiary of Indian firm Larsen & Toubro (L&T), has announced that its Buildings & Factories business unit has secured a contract to build an office project in Mumbai, India.
Under the contract, the Commercial and Residential Spaces arm of the business unit will be responsible for the construction of two towers that include four basements, G+21 Floors with a built-up area of 3.3 million ft2.
The business also secured a contract from the Indian state government of Haryana to construct a medical college at Jind, Haryana.
The project will involve the construction of a new hospital building, academy blocks and residential buildings with a total area of 1.5 million ft2.
The Central Organisation for Railway Electrification (CORE) has awarded a contract to Railways Strategic Business of L&T's Transportation Infrastructure unit to electrify 918.40 RKM/1171.31 Track KM of railway lines in the North Western Railway.
L&T said that the project is part of the 'Mission Electrification' initiative of the Central Government, which aims to electrify the whole Indian Railway Network to reduce the carbon footprint and expenditure on diesel.
The company's Metallurgical and Material Handling (MMH) business unit has been awarded contracts to build a metallurgical plant in the domestic market.
Meanwhile, the Power Transmission & Distribution Business unit has secured an engineering, procurement, construction and commissioning contract to build a 500kV transmission line in Malaysia.
The order follows the successful completion of a similar 500kV transmission line project in West Malaysia.
The transmission line is said to provide power evacuation from an upcoming Combined Cycle Power Generating facility in the region.
———————————————————————————————————————————-
L&T Construction wins contracts for various projects in India and Malaysia. (Credit: Batmaniacs/Wikipedia.)