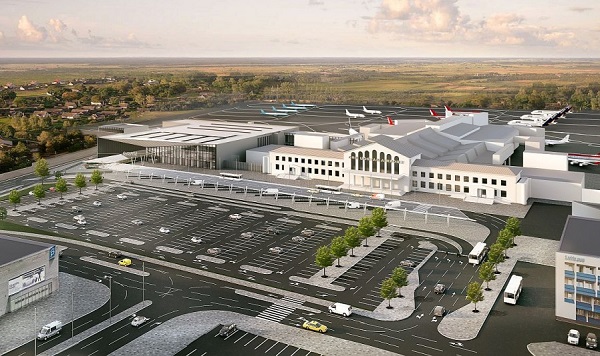 Lithuanian Airports has selected Eikos Statyba as the contractor to construct the new passenger departure terminal at Vilnius Airport.
The terminal will be constructed between the VIP terminal and the old passenger terminal.
The contract value stands at Є41.5m, excluding VAT.
Lithuanian Airport's head of the operations and infrastructure department Arnas Dūmanas said: "Faced with legal challenges, we kept up our preparations for the new procurement: we held a public consultation and presented major changes to the procurement documents. As a result, we were able to quickly respond and successfully implement the new procurement."
Eikos Statyba is responsible for construction of an A++ energy-efficient departure terminal module with total area of above 14,000m2 and redevelop 34,000m2 of the airport's access by the end of 2024.
Eikos Statyba head Almantas Čebanauskas said: "We appreciate the public sector's ability to react quickly and flexibly in a changing geopolitical and economic situation, and to prioritise the development of such important national infrastructure projects regardless of the current situation.
"We believe that the experience gained in the construction of complex structures, including our already completed Vilnius Airport VIP terminal construction project, will significantly contribute to the successful implementation of the new terminal construction."
Following the construction of the new passenger terminal, the total area of the airport's terminals will grow by one-third and the passenger capacity by more than double – from 900 to 2,400 passengers per hour.
The two-floor new building will include a self-service check-in area on the ground floor, as well as public spaces, cafes, other commercial areas, and airline offices.
———————————————————————————————————————
Image: The terminal will be constructed between the VIP terminal and the old passenger terminal. Credit: State Enterprise Lithuanian Airports.