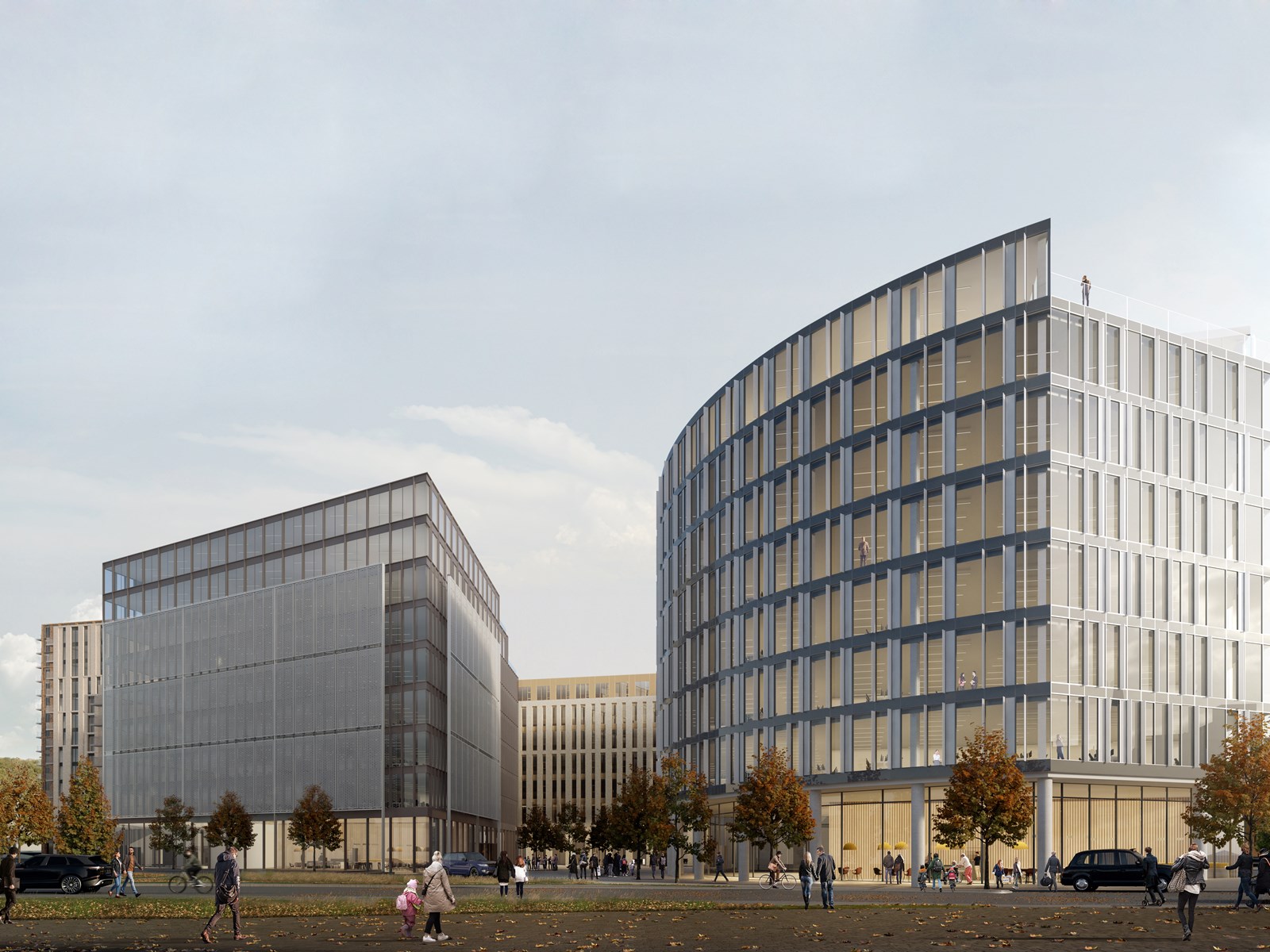 Legal & General has announced its decision to invest £150m in the first phase of West Bar Square, a mixed-use regeneration scheme in Sheffield City Centre in the UK.
The firm has partnered with Sheffield City Council and Urbo West Bar, a joint venture between Urbo Regeneration and Peveril Securities, for the development of the West Bar Square scheme.
Urbo Regeneration managing director Peter Swallow said: "This is a massively significant investment for Sheffield, and is a vote of confidence in the future of the City as a whole, particularly during the current climate.
"The funding partnership we have agreed with Legal and General will guarantee delivery of large scale regeneration in this important part of the City, linking the rapidly expanding Kelham Island district to the City Centre."
The project will feature 200,000ft2 of office space, 350 'build-to-rent' homes, a multi-storey car park and high-quality landscaped public spaces.
Designed by architect 5plus, the first phases of development will comprise a large footprint, modern office space. It is expected to accommodate up to 1,800 workers.
Legal & General said that the planning application for the first phases of development will be submitted for approval in the summer.
The West Bar Square scheme is expected to complement the neighbouring Riverside Business District, which comprises key office occupiers including the Home Office, top 50 law firm Irwin Mitchell and the Crown and Family Courts.
Legal & General CEO Nigel Wilson said: "This is not new territory for L&G. Our investment partnerships with in cities such as Cardiff and Newcastle are already delivering at pace.
"Likewise our vision for West Bar Square is to deliver a much needed new quarter for the centre of Sheffield. During these unprecedented times, it is absolutely imperative that institutions continue to push forward with deals such as these, so we can position the UK for an accelerated recovery and lay the groundwork to support those most in need in society."
———————————————————————————————————————-
Illustration of the West Bar Square regeneration scheme in Sheffield City Centre. (Credit: Legal & General Group Plc)