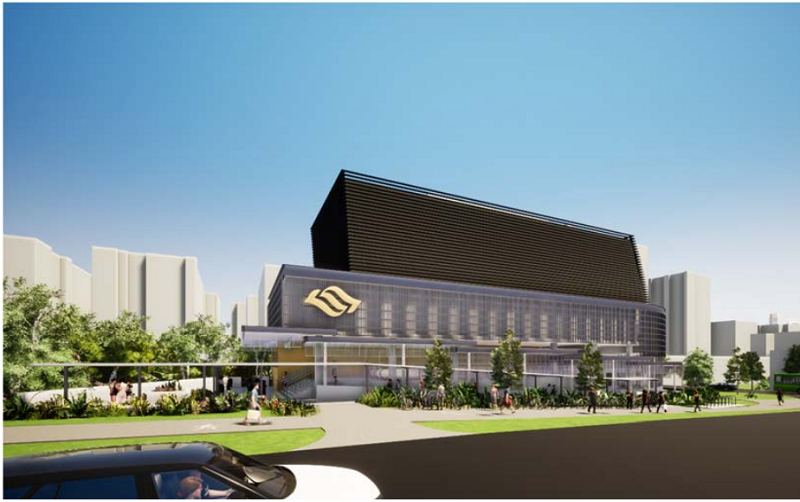 Singapore's Land Transport Authority (LTA) has commenced the Phase I construction of the Cross Island Line (CRL) with a ground-breaking ceremony at the site of the future CRL Bright Hill station.
The CRL will be the eighth and longest completely-underground MRT line in Singapore, at over 50km long once fully completed.
It will cater to the current and future developments in the eastern, western and north-eastern corridors, linking hubs such as the Jurong Lake District, Punggol Digital District and Changi.
The estimated daily ridership of the complete CRL is over 600,000 in the initial years of 2030, growing to more than one million in the longer term.
CRL will be constructed and opened in three phases.
The first phase spans 29km and consists of 12 stations from Aviation Park to Bright Hill.
This phase will cater to residential and industrial areas, such as Loyang, Hougang and Ang Mo Kio.

The first phase will connect to East-West Line at Pasir Ris station, North-East Line at Hougang station, North-South Line at Ang Mo Kio station and Thomson-East Coast Line at Bright Hill station.
LTA is calling tenders for CRL Phase 2 progressively.
The second phase features six stations from Turf City to Jurong Lake District.
Meanwhile, engineering studies are ongoing for the third phase.
CRL Bright Hill station will also be linked to a new Transit Priority Corridor (TPC) along Sin Ming Avenue to enable multi-modal transfer to the bus and active mobility networks.
The 2km stretch of TPC will feature a bus lane, new cycling paths and wider footpaths.
Once the TPC is fully completed in 2029, people in the Sin Ming area will have more travel options to reach Bright Hill MRT station and recreational spaces such as Bishan-Ang Mo Kio Park.
The first phase is expected to be completed by the end of this decade.
Several technologies have been deployed to improve construction efficiency and safety at CRL. These include the use of virtual reality and augmented reality tools to boost capabilities and facilitate coordination.