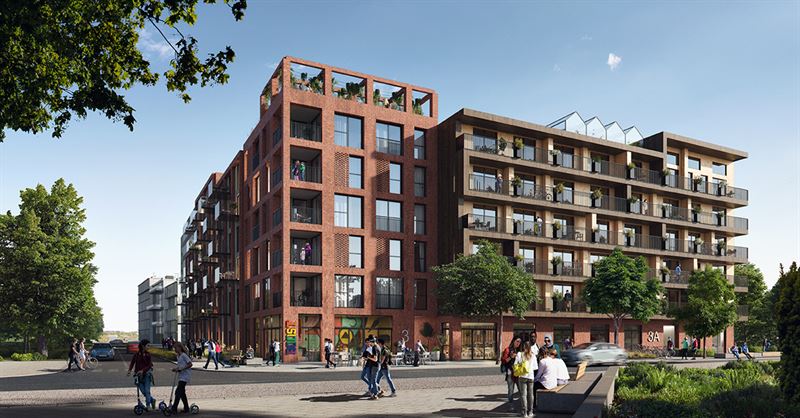 KlaraBo and OBOS have secured a land allocation from the municipality of Malmö for a proposal to build a 318-apartment project in Hyllie, Sweden.
The 318 apartments, representing 21,500m2 of floor area, will be a mix of tenant-owned and rental units.
The commencement of construction is planned for spring 2024.
Working with White Arkitekter, Veidekke, E.ON, Boost by FCR and Fritidsbanken, the landlords KlaraBo and OBOS intend to deliver financially manageable and environmentally sustainable homes for a huge range of people.
OBOS Nya Hem CEO Sofia Ljungdahl said, "We are both proud and pleased that we can contribute to the development of Malmö. This is a fantastic project that has high ambitions in terms of both neighbourhood and housing quality. Our idea at OBOS is that neither age nor career should be an obstacle to purchasing a home."
The project will feature rooftop solar panels, use of brick and wood, shared inner gardens, green space with full of trees that offer space for socialising.
It will be situated near premises for activities and a preschool.
The project will feature apartments ranging from studios to four bedrooms.
KlaraBo CEO Andreas Morfiadakis said, "It's incredibly gratifying to participate in the city of Malmö's ambition to continue to grow sustainably. We founded KlaraBo with the goal of offering attractive rental units with reasonable rent, and our business model is well suited to the underlying principles of the Mallbo concept. This is KlaraBo's third allocation for the year and it confirms that there is a strong demand for our housing solutions in the Swedish housing market."
——————————————————————————————————————-
Image: The construction is expected to begin in spring 2024. Credit: KlaraBo and OBOS via Cision.