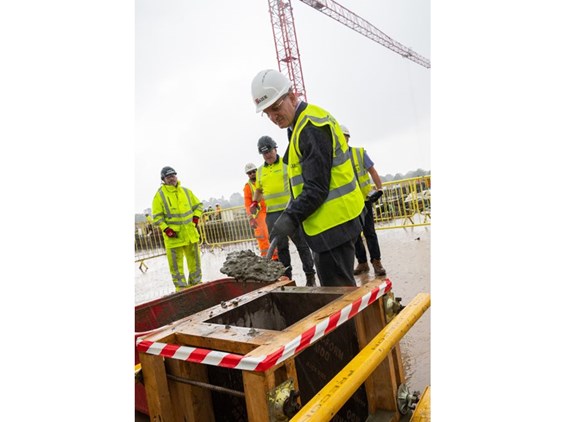 Kier has held a topping-out ceremony for the new £97.1m Ambulatory Care and Diagnostics (ACAD) Centre at Heartlands Hospital in Birmingham, the UK.
The company procured the contract for the new facility through the Department for Health & Social Care's P22 framework.
The new ACAD Centre is one of the 20 NHS capital development projects to receive funding from £850m allotted for new facilities that were announced by the Department of Health and Social Care in August 2019.
It will house a wide range of health services across the four-storey building and will serve around half a million patients per year.
The 16,000m2 building will include ambulatory imaging, outpatients, therapies, day surgery, fracture clinic, ear, nose and throat (ENT), audiology, endoscopy, interventional radiology, urology treatment centre.
Kier Construction Eastern & Midlands operations and safety director Richard Charman said: "Over the last 18 months we have needed the NHS more than ever and we are proud to have reached this important milestone despite the challenging circumstances.
"We are pleased to progress the Ambulatory Care and Acute Diagnostics (ACAD) Building, as part of the P22 Construction Procurement Framework, supporting University Hospitals Birmingham NHS Foundation Trust (UHB) to continue to deliver world class care to patients."
Slated to open in 2022, the multi-million-pound diagnostics centre will use sustainable features to reduce its carbon footprint.
UHB CEO David Rosser said: "By having a one-stop-shop for accessing diagnostics services, it will make a huge difference for those patients that do not need a hospital stay to go to one place to have their appointments and any treatment they might need. This is why it is great to see this investment in local healthcare becoming a reality."
———————————————————————————————————————
The new ACAD centre will house a wide range of health services across the four-storey building. Credit: Kier Group plc.