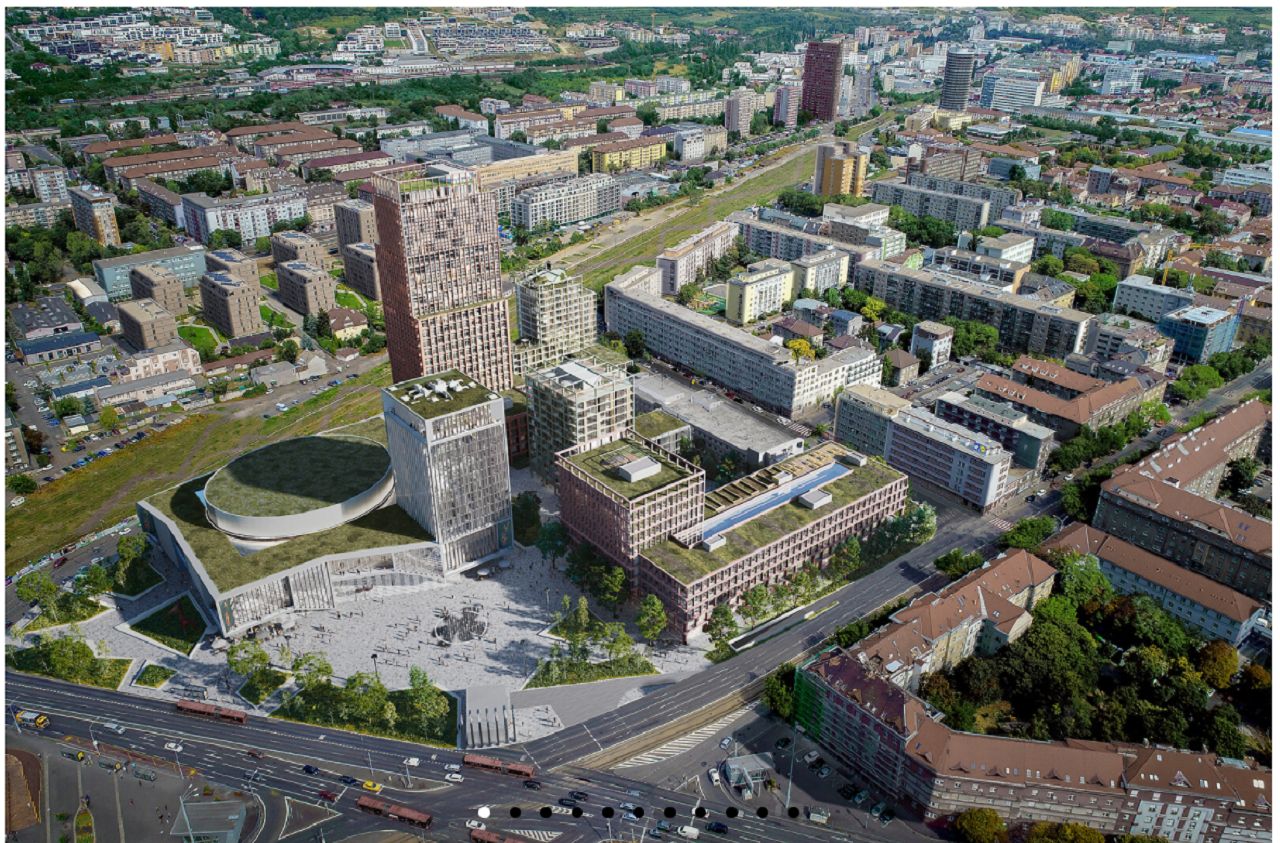 Design firm KCAP and architecture firm CITYFÖRSTER have entered a new stage in designing the cultural district in Bratislava, Slovakia, following the public project presentation earlier this month.
As part of this project, the Trnavské Mýto quarter in Bratislava will be developed into a contemporary car-free neighbourhood that will become a new centrality in Bratislava's urban system.
The 97.000m² development will feature an advanced concert and congress venue, a series of green and public spaces, as well as places for living and working in an integrated ensemble.
A new multifunctional venue at the scheme will be able to host events ranging from rock concerts to classical music, sports or conferences.
Additionally, a 100m high-rise office tower will be developed to host numerous working environments. The office building will be complemented with urban residences, which will offer apartments from studios to four-room family apartments and penthouses.
The building's ground floor will house a mix of cafes, daycare and shops.
CITYFÖRSTER partner Martin Sobota said: "The urban design of the new district addresses the current fragmentation and traffic congestion of the site, paving the way for the Bratislava of tomorrow. By creating a high-density neighbourhood next to the existing crucial tram and bus station and the planned redevelopment of the former railway station Filiálka, New Istropolis will become a vital hub and nodal point for Bratislava."
KCAP and CITYFÖRSTER were winners of the international architectural competition conducted by site developer Immocap in 2019.
For this project, Immocap is working along with KCAP and CITYFÖRSTER, local architects PANTOGRAPH and Siebert+Talaš and the theatre and concert hall experts Charcoalblue.