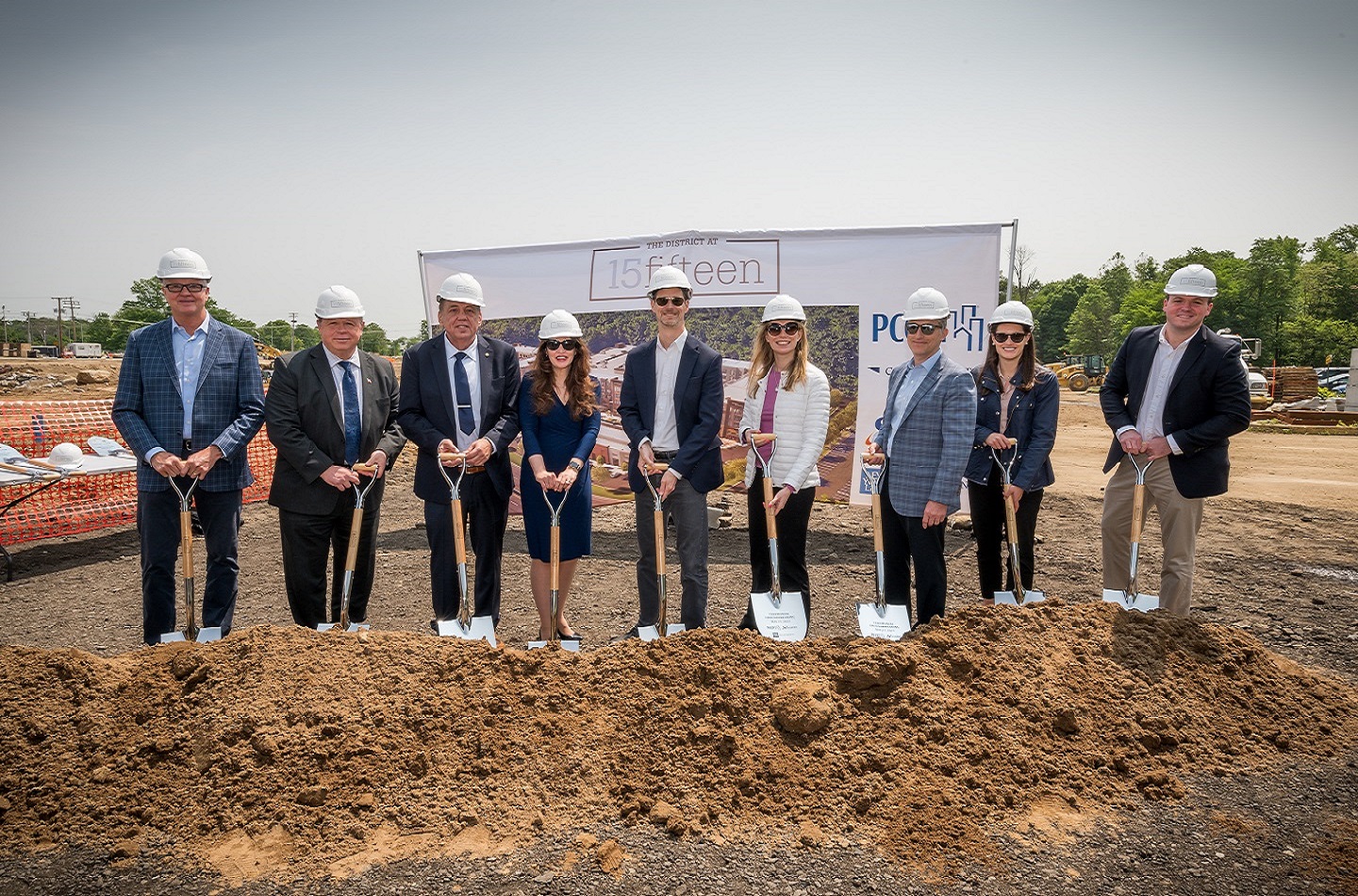 A joint venture (JV) consisting of real estate companies Stanbery Development Group, Claremont Development, and PCCP has started construction on a mixed-use development, known as The District at 15fifteen, in Parsippany, New Jersey, US.
The project received construction financing from the New York Life Insurance Company. Stage Capital Partners is a project team member and equity investor while Thriven Design is responsible for various architectural, engineering, interior and planning efforts.
The District at 15fifteen will feature a master-planned complex with three buildings that cover a land area of approximately 60,000ft².
The complex will house retailers, full and fast-service restaurants, boutique fitness centres, a luxury apartment community, and other speciality services.
The apartment community will offer 498 luxury rental homes, including affordable and age-restricted units.
Phase one of the JV project will consist of constructing a four-storey, wooden-framed building with two exterior courtyards.
Phase two will involve building a five-storey, wooden-framed building surrounding an 853-space parking deck alongside an additional exterior courtyard.
Valet parking and 209 surface parking spaces will be available to residents, retail customers, and visitors.
Residents will have access to resort-style amenities such as a fitness centre, a yoga studio, a pool, a lounge area, a conference centre, a dog spa, and working spaces.
Stanbery Development Group Acquisitions and Leasing partner Marc Hays said: "Over the last several years, we have seen Parsippany, and specifically the stretch of Route 10 between Interstate 287 and Route 202, experience an immense transformation with an influx of national retail, restaurant, and hotel options aimed at serving both residents and the large daytime worker population in Morris County.
"We, alongside our partners at Claremont Development and PCCP, saw an opportunity to cater to that growing need and anchor this bustling section of the Route 10 corridor with not only a high-quality, mixed-use environment but a new, vibrant town centre that cannot be found anywhere else in the region."
The first move-ins are scheduled to take place in mid-to-late 2024.
Construction of the retail and restaurant components of the project is expected to be finalised in mid-to-late 2025.