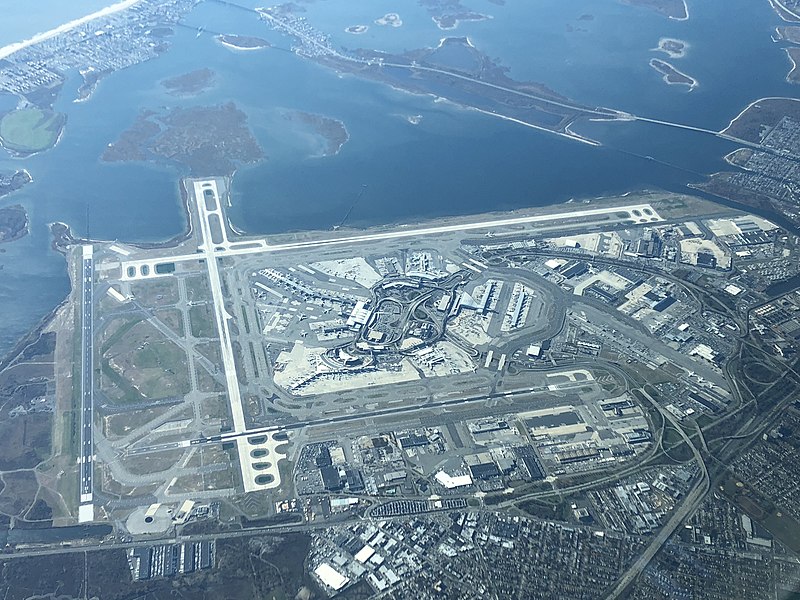 The Port Authority of New York and New Jersey (PANYNJ) has signed an agreement with Delta Air Lines and JFK International Air Terminal (JFKIAT), the operator of Terminal 4 at the John F. Kennedy (JFK) International Airport in New York, on key terms for the $3.8bn Terminal 4 redevelopment project.
The 500,000ft² expansion project involves the construction of 16 gates, which will replace the 11 gates currently used by Delta at 58-year-old Terminal 2. The Delta's Terminal 2 is planned to be demolished at a later stage.
Work under the expansion project also includes the renovation of the arrivals and departures hall, the renovation of existing concourses, expanded check-in and arrivals areas, and roadway upgrades.
The Port Authority, subject to board approval, will sign a lease amendment with JFKIAT for the Terminal 4 redevelopment project.
The expansion project will also unify Delta operations for more seamless connections on several Delta's partner airlines, with planned completion in early 2023.
New York Governor Andrew Cuomo said: "The Terminal 4 expansion will be another milestone in the transformation of JFK Airport, with upgrades that will give passengers the world-class experience they expect when flying into New York.
"When completed, our $13 billion project to modernize JFK will create a more unified airport and solidify New York's position as the premier entry point to our country."
Backed by funding from JFKIAT, the expansion project will also include a new Delta Sky Club in Terminal 4's Concourse A, expanded seating areas and concessions, and modern wayfinding.
The expansion project forms part of Cuomo's JFK Vision Plan, which aims to transform John F. Kennedy International Airport into a unified, interconnected airport.
JFK Vision Plan involves the upgrade of the airport's eight terminal sites into one unified JFK Airport by demolishing old terminals, utilising vacant space, and upgrading on-airport infrastructure.
PANYNJ executive director Rick Cotton said: "This expansion at Terminal 4 is a cornerstone in realizing the Governor's vision to transform JFK Airport into a 21st century global gateway and to enable the airport to continue to serve the increasing passenger volumes projected over the next 30 years."
—————————————————————————————————————————————
Areal view of the John F. Kennedy International Airport in New York, US. (Credit: Brandon Van Acker/Wikipedia)