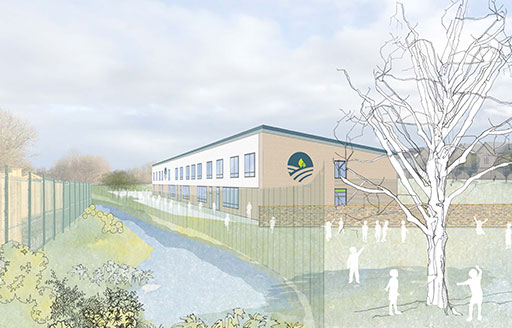 Construction services firm ISG has been selected for £35m framework by the Department for Education (DfE) to build three new schools in the UK.
The framework wins feature Compass School Southwark and Two Rivers CofE Primary School – Passivhaus Plus project in Keynsham, and the Chelveston Road School in Northamptonshire.
Compass School Southwark is the largest project to be awarded to ISG on the framework, while the Two Rivers CofE Primary Schools cater to the needs of those with moderate learning difficulties.
These framework wins come after the completion of Churchward School in Swindon earlier this year. The Churchward School project marks the latest iteration of the company's standard component design approach.
Alongside schemes at Badbury Park, Norton Hill and Monkerton in the South West, each of these schools are being built to similar timeframes, and by making use of replicated standard components, such as structural and roof solutions, for consistent quality and delivery on time.
Supporting DfE's aim of adopting offsite construction and manufacturing on new-build projects, ISG stated that it has worked closely with its partners to define a consistent approach in construction by making use of standardised and interoperable elements.
By replicating proven techniques and processes from earlier projects, the company stated that its approach accelerates pre-construction periods, reduces the time during the design phase and boosts cost and programming advice at an earlier stage.
This approach allows quality results while removing the need for alterations or reworks, and enabling the firm to adhere to DfE's specifications.
ISG UK Construction business chief operating officer Zoe Price said: "The DfE's goal to embrace digitised specification in its construction framework leads the way and encourages pioneering and modern practices from its partners. ISG is proud to be a part of such an innovative and forward-looking approach.
"By harnessing new and revolutionary Design for Manufacturing and Assembly (DfMA) elements, contractors, consultants and supply chain participants can align operations. This in turn enables better collaboration and smarter ways of working that pool expertise across the board and delivers enriched learning environments."
————————————————————————————————————————–
ISG has secured £35m of framework wins with the Department for Education (DfE) to construct three new schools in the UK. (Credit: ISG ltd)