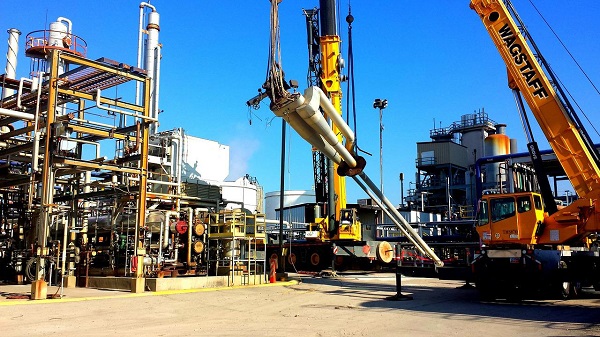 India-based Megha Engineering and Infrastructures Limited (MEIL) has secured project to develop Mongolia's first greenfield oil refinery.
To be built on the outskirts of Ulaanbaatar, the project is intended to decrease Mongolia's reliance on Russian oil imports, reported Indian Express.
MEIL will build EPC-2 (open art units, utilities and offsites, plant buildings) and EPC-3 (captive power plants) for $790m.
This project is a part of the Development Partnership Administration initiative of India's Ministry of External Affairs.
The refinery will be constructed by leveraging a credit line from the Indian government.
An official of MEIL was quoted by ANI as saying: "This downstream project is of enormous importance and marks a critical turning point in the relationship between India and Mongolia and in MEIL's expansion strategy in the hydrocarbons sector. In addition, the project will bring economic prosperity and energy independence to Mongolia."
The refinery's operations will include a pipeline and a power plant.
The refinery will have a capacity to process 30,000 barrels of crude oil every day, or 1.5 million tonnes annually.
It will enable Mongolia to meet its requirements for petroleum products such as gasoline, diesel, aviation fuel and liquefied petroleum gas.
———————————————————————————————————————
Image: The project is aimed at reducing Mongolia's reliance on Russian oil imports.Credit: John R Perry from Pixabay.